Collection Development
What to Recommend to Young Listeners Next: 5 Summer and Fall 2018 Editor's Picks
Curious about what to recommend next to your middle grade and YA listeners? Listening Library editor Rebecca Waugh shares some new and upcoming picks she's most excited about (and if you were at School Library Journal's Day of Dialog, some of these may look familiar). Have a browse and fill up your wish list!
July:

August: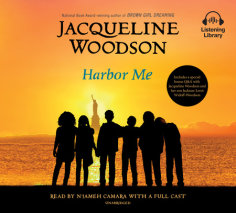 This is a novel told through multiple voices, in which six kids of different backgrounds come together to share their experiences and celebrate the idea of dialogue and coming to understand one another. Jacqueline worked closely with her longtime producer, Sarah Jaffe, to cast this audiobook exactly right. Young stage actress, N'Jameh Camara, is the voice of Haley, the narrator, and her classmates are all portrayed by a cast of young, diverse actors—including Jacqueline's own daughter Toshi who reads the part of Holly. And Jacqueline Woodson herself makes a cameo as the teacher, Ms. Laverne. There is also a wonderful conversation on the audio production between the author and her ten-year-old son, Jackson Leroi, who is a BIG fan of audiobooks.
September: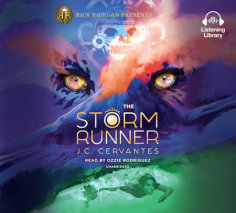 New from Rick Riordan Presents, The Storm Runner is a humorous, fast-paced mystery-adventure based on Mayan mythology, written by the critically acclaimed Latina author J.C. Cervantes. This will be fun listening on audio.