In The Studio, Video
VIDEO: In the Studio with Michael Sheen as he records Philip Pullman's The Secret Commonwealth audiobook
We were thrilled to get a behind-the-mic peek at actor Michael Sheen in the studio as he revisits Philip Pullman's masterful fantasy series, The Book of Dust, to record Volume II, The Secret Commonwealth.

"I love being able to play all the parts…and they're parts that I never would be able to play on film or on stage. So there's a wonderful freedom about that…I really relish that," says Sheen. "There's something wonderful about being so immersed in a world that I love so much: that's the great privilege of narrating this audiobook. The worlds and characters that Philip Pullman has created matter; they mean a lot to me and to other people as well."
Philip Pullman comments, "I am thrilled that Michael Sheen will be returning to read the audiobook of The Secret Commonwealth. Michael was phenomenal in his reading of the characters in La Belle Sauvage, even leading to an award win last year. I have no doubt that listeners will continue to be moved and entertained by his exhilarating performance."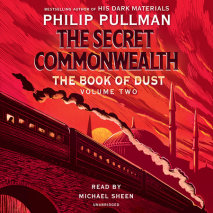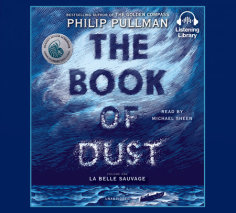 "Michael Sheen does a spectacular job narrating this audiobook, pulling listeners in easily and enveloping them in the detailed world that Pullman creates."—
School Library Journal
, starred review
2018 Odyssey Honor
2018 ALSC Notable Children's Recording
The Washington Post Best Audiobook of 2017
Slate Best Audiobook of 2017
Booklist Editor's Choice Audio for Youth
AudioFile Best YA Audiobooks of 2017

Click here to go behind the scenes of Michael Sheen's recording of The Book of Dust: La Belle Sauvage!