Collection Development
Two New Audiobook Originals Will Haunt and Inspire!
The only way for patrons to hear these two truly unique audiobook originals is by listening, of course! Hear why you won't want to miss these author-read March and June 2023 releases that are perfect to recommend to podcast listeners, supernatural enthusiasts, and patrons seeking self-care that really speaks to them!
On Sale March 21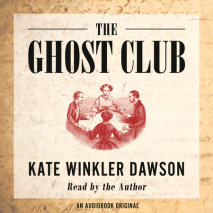 This audio original from the acclaimed author of
American Sherlock
, and the host of multiple true-crime podcasts, including
Wicked Words
, tells the fascinating story of the supernatural, and the club that united some of the world's most illustrious thinkers.
In Kate Winkler Dawson's own words: Who doesn't love a creepy ghost story? THE GHOST CLUB is a tale that is spooky, spine-tingly, and real. This popular podcast host will draw fans and patrons into the world of an exclusive club in London hosting members like Charles Dickens, Arthur Conan Doyle, and an infamous paranormal researcher hunting ghosts at a haunted rectory. Listeners already love Dawson; her podcasts have been downloaded more than 7 million times!

On Sale June 6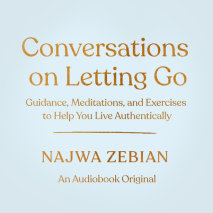 An original audiobook that will guide listeners through authentically letting go and forgiveness from the author of
Welcome Home
.
Author Najwa Zebian posted a call on social media earlier this year, asking followers and fans to think of the 1 thing that is holding them back—a person or an experience —or to share if they have been struggling with being stuck in a certain pattern. She will address many of these specific crowd-sourced questions in this audiobook original, CONVERSATIONS ON LETTING GO.
The intention is to get listeners to a point where they are living an authentic life—to guide listeners to let go and to live so they can propel themselves to a liberated life.
These audiobooks are natural entry points for existing fans of these authors who want to hear directly from them in their own beloved voices. They're also sure to be in demand from curious new listeners who want to hear more about these unique and compelling topics.