Collection Development, Guest Post, Interview
Top Summer Listens from Listening Library Editors
Curious about what to recommend next to your middle grade and YA listeners? Listening Library editors Rebecca Waugh and Emily Parliman share some new and upcoming picks they're most excited about for this summer. Have a browse and fill up your wish list!
Rebecca's Top Summer Listens: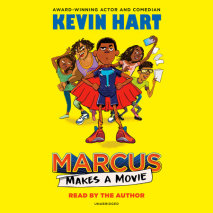 Stand-up comedian and Hollywood box-office hit Kevin Hart keeps the laughs coming in an illustrated middle-grade novel about a boy who has big dreams of making a blockbuster superhero film.
Marcus Makes a Movie is a heart-warming and hilarious story, perfect for readers of James Patterson's Middle School series and Lincoln Peirce's Big Nate series. Kevin Hart is a comedy superstar who brings his incredible talent to the narration, and his nuanced, laugh-out-loud delivery will delight kids and parents alike.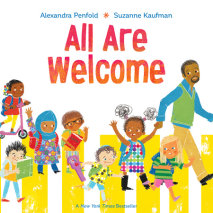 Join the call for a better world with this New York Times bestselling picture book about a school where diversity and inclusion are celebrated. Perfect for every kid, family or classroom!
New to audio, All Are Welcome is a bestselling picture book with an inclusive message. The smooth rhyme and welcoming refrain make this book a natural fit for audio, and I hope many young listeners will feel inspired by this gentle story that follows a group of kids experiencing a first day at school.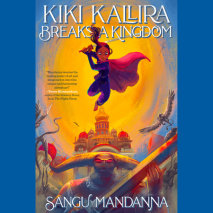 A rich fantasy-adventure that sees a girl's drawings of Indian mythology spring to vivid life—including the evil god who seeks to enter the real world and destroy it.
Kiki Kallira Breaks a Kingdom is the phenomenally fun first book in a fantasy series that's Aru Shah meets Inkheart. Author Sangu Mandanna came up with the idea for this book while driving in India with her children, telling them the vibrant myths she grew up with as a child. While the story is grounded in contemporary times, listeners will come away from the series having learned a lot about India's rich cultural history.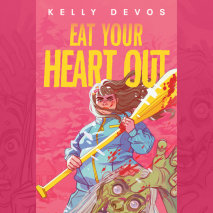 Shaun of the Dead meets Dumplin' in this bitingly funny YA thriller about a kickass group of teens battling a ravenous group of zombies.
For reasons I probably don't want to examine too closely, I never grow tired of zombie stories. Eat Your Heart Out charmed me with its humorous blend of satire and horror, and also its empowering commentary on diet culture.
Emily's Top Summer Listens: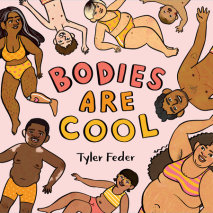 This body positivity picture book for preschoolers is a joyful read-aloud audiobook that is read by the author. 
I started following Tyler Feder on Instagram when Dial launched her graphic memoir Dancing at the Pity Party a couple years back, and became so enamored with her inclusive, joyful artwork that I even went on to buy an original illustration from her. Bodies Are Cool is Tyler's picture book debut, and is an empowering, on brand, body positivity listen for the youngest set. The text has a sing-song, fun-to-chant quality that translates well to the audio format—and it's narrated by Tyler herself.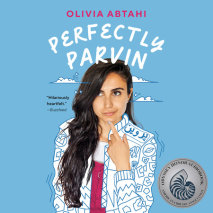 Fourteen-year-old Iranian-American Parvin Mohammadi sets out to win the ultimate date to homecoming in this heartfelt and outright hilarious debut.
Perfectly Parvin is a heartfelt, hilarious, loosely-autobiographical debut about an Iranian American girl navigating family expectations, high school friendships, crushes and a rough break-up. Author Olivia Abtahi was so excited about her audiobook that she reached out to her dream narrator Mitra Jouhari and secured her to narrate.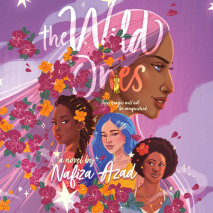 From William C. Morris Finalist Nafiza Azad comes a thrilling, feminist fantasy about a group of teenage girls endowed with special powers who must band together to save the life of the boy whose magic saved them all.
This refreshingly diverse fantasy takes listeners to cities less-explored in YA, like Istanbul, Cairo and Agra. Recommend this one to patrons who sped through Susan Dennard's Witchlands series and anything by Renée Ahdieh.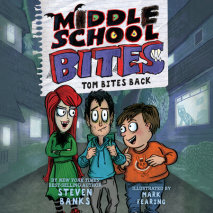 Tom the Vam-Wolf-Zom is back—and so is the vampire bat that bit him—in this monstrously funny series about a boy who's dying to fit in.
It's shocking to me that we haven't heard a major TV/film deal announcement for the Middle School Bites series yet. Fans of Max Brallier and Tom Angleberger will be in stitches following the journey of Tom the Vam-Wolf-Zom (yes, he's a vampire, a werewolf AND a zombie), created by an Emmy-nominated writer of SpongeBob SquarePants and Jimmy Neutron.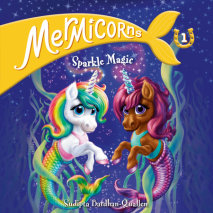 Part unicorn, part mermaid, and totally magical! Don't miss this exciting new chapter book series from the author of the popular Purrmaids series!
I might be a sucker for fantastical creature mash-ups, but luckily, I am not alone. Just look at the success of series like Puppy Pirates and Purrmaids. Mermicorns capitalizes on two irresistible middle-grade favorites—mermaids and unicorns—and works in some emotional literacy themes in the process.