Awards & Recognition
Congratulations to our 2020 Odyssey Honorees Song for a Whale and We're Not From Here
*UPDATE* Watch the 2020 Odyssey Award Ceremony on ALA's YouTube Page on June 28th, 2020 at 4:30 pm ET!
The American Library Association has announced the winners of the 2020 Odyssey Award and Honors, including Odyssey Honors for Song for a Whale and We're Not From Here! Do you have these exceptional audiobooks in your digital collection? Listen to clips now, and click here for our full roundup of ALA Youth Media Awards available on audio.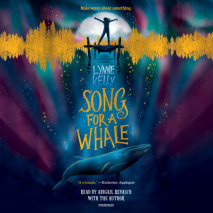 In the spirit of modern-day classics like
Fish in a Tree
and
Counting by 7s
comes the story of a deaf girl's connection to a whale whose song can't be heard by his species, and the journey she takes to help him.
Also the 2020 Winner of the Schneider Family Book Award!
"[Revasch] expressively narrates Iris's ASL conversations and mental musings…conveys the linguistic beauty of ASL in this insightful glimpse of deaf culture."—AudioFile Earphones Award
"Revasch superbly captures headstrong Iris…Interludes narrated from the whale's point of view are voiced with deep and contemplative tones. The story is followed by two author's notes read by the author…will be a hit with middle-grade listeners."—Booklist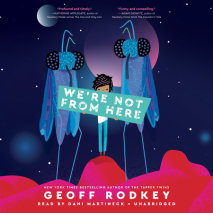 Imagine being forced to move to a new planet where YOU are the alien! From the creator of the Tapper Twins,
New York Times
bestselling author Geoff Rodkey delivers a topical, sci-fi middle-grade novel that proves friendship and laughter can transcend even a galaxy of differences.
Also named a Booklist Editors' Choice Youth Audiobook of 2019: "This audiobook is truly brought to life by non-binary actor Martineck, whose ability to create voices for the multitude of characters (most of them aliens) is an amazing feat."—Booklist, starred review