Teacher's Guide: Lucy Rose: Here's the Thing About Me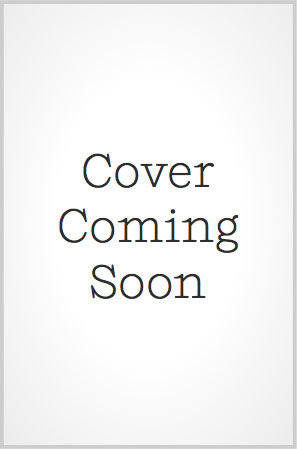 NOTE TO TEACHERSABOUT LUCY ROSE

Lucy Rose is very unique, except she'd be the first to tell you that is not the right thing to say because you either are unique or not but you can't be very unique–though if someone would qualify Lucy Rose would be it. First, there's Lucy Rose's fashion sense. She likes color–pink, orange, yellow, green it all looks good on her, especially on the same day. Plus, she likes words. Lucy Rose collects palindromes and words that knock her colorful socks off. But Lucy Rose is worried about some things too, like the fact that her parents are separated and how she lives in Washington, D.C., 500 miles away from her dad and old friends. Plus it's not easy being the new girl or trying to make new friends, but Lucy Rose is a girl that will face the challenge with her red boots on!
ABOUT THIS BOOK
In the opening book in the series we meet Lucy Rose: She's spunky, a smart cookie, and maybe just a little bit of a handful! She's just moved to Washington, D.C. but only with her mom since her parents have decided to separate. She's not thrilled about that idea, at all. But Lucy Rose is making the best of it with her one-of-a-kind spark.
Themes: Family & Relationships
Friendship • Growing Up
Emotions & Feelings • Humor • School

Grades 3–5
ABOUT THIS AUTHOR
Here's the thing about Katy Kelly: If you look at Lucy Rose's life and then look at Katy's, you'll see that in some ways they're very similar. Katy grew up on Capitol Hill and had a dog named Gumbo. Her parents are very much like Madam and Pop . . . and she's an original thinker, at least according to her dad. Now working as a writer, Katy Kelly has worked as a reporter for
People
magazine, a feature writer for the Life section of
USA Today,
and was a senior editor at
US News & World Report
. She comes from a family of writers. Katy's mom, Marguerite Kelly, is the author of
The Mother's Almanac
and the syndicated column, The Family Almanac. Her father, Tom, wrote for the long-gone
Washington Daily News
and her brother, Michael, was a syndicated columnist and the editor of the
Atlantic Monthly
. Her sister, Meg Kelly, is an Emmy Award-winning television writer. Katy, her husband, and their daughters, Emily and Marguerite, now live in Washington, D.C.
SUGGESTED ACTIVITIESPRE-READING ACTIVITY
Let students know that Lucy Rose has just moved and lead a class discussion. Have you ever had to move? What do you think are the most difficult things about moving away? Is there any way to make it easier on new kids in your neighborhood and school?
COMPREHENSIONEncourage students to complete these activities as they read:

• List five things that you think are most important to know about Lucy Rose.
• Create a character map with these parts: family, friends, description, what she says, what she does. At the end of each chapter add more to the chart and then discuss it with a partner.
• Write a letter to a friend (or to your teacher) about the story. Would you like to be friends with Lucy Rose?
POST-READING ACTIVITIES

• Have students brainstorm a list of things Lucy Rose learns during her first year in Washington, D.C. Make a list of things they've learned this year at school, too.
• Lucy Rose writes e-mails and letters to her dad and grandmother. Instruct the class to write an e-mail or letter to someone in their family about Lucy Rose or some other topic that is important to them.
BEYOND THE BOOKASK KATY KELLY
Do your students have questions for the author about her writing and characters? Have them e-mail her at
AskKatyKelly@gmail.com
today!
OTHER TITLES OF INTEREST
Lucy Rose: Big on Plans

Yearling
PB: 978-0-440-42027-9
Delacorte Press
HC: 978-0-385-73204-8
GLB: 978-0-385-90235-9
CD: 978-0-307-20713-3
Lucy Rose: Busy Like You Can't Believe

Yearling
PB: 978-0-440-42108-5
Delacorte Press
HC: 978-0-385-73319-9
GLB: 978-0-385-90338-7
Lucy Rose: Working Myself to Pieces & Bits

Yearling
PB: 978-0-440-42186-3
Delacorte Press
HC: 978-0-385-73408-0
GLB: 978-0-385-90425-4
Melonhead
Delacorte Press
HC: 978-0-385-73409-7
GLB: 978-0-385-90426-1