Promotions & Events
Download free audiobooks all summer long via SYNC
Encourage summer listening at your library! SYNC is a free summer audiobook program for teens 13+ (and adult listeners, too!). From April 27 through August 16, 2017, SYNC will give away two complete audiobook downloads each week, including four outstanding Listening Library titles! Visit www.audiobooksync.com each week for two new audio offerings. Once downloaded, these audios are yours to keep—but hurry, each title is available for one week only!
Listening Library Downloads Available 5/4 – 5/11
..
Listening Library Downloads Available 8/3 – 8/10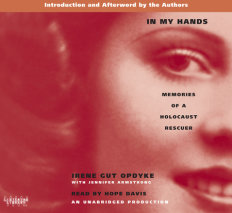 Irene Gut was just 17 in 1939, when the Germans and Russians devoured her native Poland. Just a girl, really. But a girl who saw evil and chose to defy it. In a starred review, School Library Journal says, "No matter how many Holocaust stories one has read, this one is a must, for its impact is so powerful."
.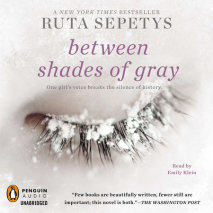 Fifteen-year-old Lina is a Lithuanian girl living an ordinary life–until Soviet officers invade her home and tear her family apart. Separated from her father and forced onto a crowded train, Lina, her mother, and her young brother make their way to a Siberian work camp, where they are forced to fight for their lives. Lina finds solace in her art, documenting these events by drawing. Risking everything, she imbeds clues in her drawings of their location and secretly passes them along, hoping her drawings will make their way to her father's prison camp. But will strength, love, and hope be enough for Lina and her family to survive?
.
Want more free audiobooks?
Subscribe to our
BOT & Listening Library newsletters
for your chance to win audiobook giveaways and hear about more free download announcements.