Awards & Recognition, Collection Development
Summer Listening at its Best with July LibraryReads including audiobooks by Blake Crouch and Silvia Moreno-Garcia!
Need new audiobook recommendations? Help patrons keep up with their reading during the summer months with LibraryReads! These July picks are a great place to start. Three beloved authors from our audio roster hit the Hall of Fame list with can't-miss contemporary fiction and sci-fi thrills, plus hear an "absolutely delicious" debut (says Taylor Jenkins Reid!) for historical fiction fans. We've got a variety of genres to pique patrons' interest whether they're headed to the beach or the backyard.
For a full list of LibraryReads July 2022 picks, click here.

July LibraryReads on Audiobook from BOT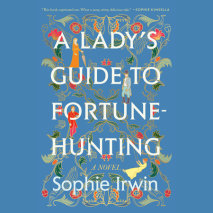 🎧
Why try the audio?
Stylish historical fiction on audio is the perfect getaway! Summer armchair travel to England via perfect British narration? Sign us up! Narrator Eleanor Tomlinson has read recent audiobooks by bestselling authors Josie Silver (
One Day in December
,
One Night on the Island
) and Beth O'Leary (
The Road Trip
).
LibraryReads review: "In Regency London, recently orphaned Kitty Talbot is intent on finding a wealthy husband who will settle the family's debts and allow her sisters to remain in their home. Kitty is nuanced and layered, a well-developed heroine amid a cast of riveting characters. This enthralling novel is a must-read for Bridgerton and Jane Austen fans."—Janet Schneider, Peninsula Public Library, Lawrence, NY
Hall of Fame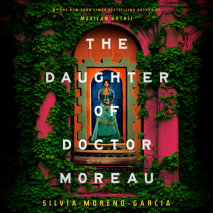 🎧
Previous audio praise for this author-narrator pairing:
"An artful narration by Chípe and an ingeniously plotted thriller by Moreno-Garcia make this prime listening."—
AudioFile
Earphones Award (
Velvet Was the Night
)
LibraryReads review: "Carlota Moreau is the daughter of a scientist who runs morally ambiguous experiments on his jungle estate on the Yucatán peninsula. Though she lives in luxury, she has questions about her father's secrets. Her story is revealed through hallucinatory episodes from alternating perspectives. The surreal setting is infused with historical realism that conveys the opulence enjoyed by the Moreau family and their patrons. This genre blend of horror and adventure is in the spirit of the HG Wells classic that inspired it. For fans of Chapelwaite." —Jeff Corber, Montgomery County Public Libraries, Rockville, MD
Hall of Fame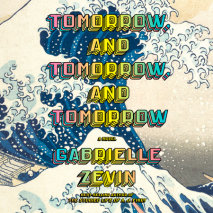 🎧
Why try the audio?
Narrator Jennifer Kim reads the main text of this exhilarating novel by the bestselling author of
The Storied Life of A. J. Fikry
. Recent audiobook work read by Kim includes
Disorientation
by Elaine Hsieh Chou. She is joined on this audio by Julian Cihi.
LibraryReads review: "Sam and Sadie were childhood friends, but now reunited as adults, they decide to form a company designing video games. A sprawling look at friends who love each other but not as lovers and lovers who try to be friends and fail, the human need for connection, and searching for perfection. A must for fans of Ready Player One who want a deeper connection to the emotional lives of the characters."—Kimberly McGee, Lake Travis Community Library, Austin, TX
Hall of Fame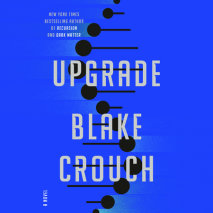 🎧
Why try the audio?
Narrator Henry Leyva is no stranger to suspense, having read Eva García Sáenz's internationally bestselling
White City Trilogy
, as well as titles by authors like Scott Turrow and Paul Doiron. And Blake Crouch's audiobooks always win praise with
Booklist
reminding librarians, "Recommend this genre-blend audio to listeners who love suspense as well as fans of the mystery and sci-fi mash-up television series based on Crouch's Wayward Pines trilogy." (
Dark Matter
)
LibraryReads review: "In Crouch's newest sci-fi thriller Logan Ramsay works for the Gene Protection Agency and is exposed to an unknown compound. After he's released from the hospital, Logan's mind is working faster than ever before, his memory continues to improve, and he's faster and stronger too. But who could have caused these genetic upgrades in Logan and why? For fans of The Paradox Hotel, Six Wakes, and Altered Carbon."—Dan Brooks, Wake County Public Libraries, Raleigh, NC