Awards & Recognition, Collection Development
September LibraryReads: Jacqueline Woodson tops the list—and reads her audiobook!
Get ready for five phenomenal listens! September's LibraryReads list features titles that are sure to be new audio favorites. Can't-miss listens include novels by award-winning authors like Top Pick Jacqueline Woodson and Ta-Nehisi Coates, a new historical fiction debut, not to mention two full cast recordings. Listen to clips of these librarian-approved titles and get ready to recommend the audio, too! See the full list of September LibraryReads selections here. Or click here to view our complete collection of LibraryReads.
TOP PICK!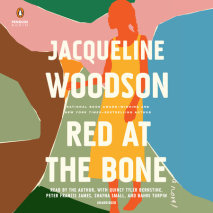 LibraryReads review:
"A rich, multigenerational weaving of two families, starting at Melody's coming-of-age party. She wears the dress her mother didn't get to wear because she was pregnant with Melody at the time. Alternating narration moves forward and backward in time, reflecting on family, desire, identity, and parenthood. For fans of Jesmyn Ward and
Brit Bennett
."—Julie Graham, Yakima Valley Libraries, Yakima Valley, WA
Why try the audio? Already a pro behind the mic having narrated her titles including Brown Girl Dreaming and Harbor Me, Woodson again treats listeners to an author-read experience, joined by thrilling cast mates: Quincy Tyler Bernstine (Sabe), Peter Francis James (Po'Boy), Shayna Small (Iris), and Bahni Turpin (Melody). An immersive and beautifully-acted audiobook!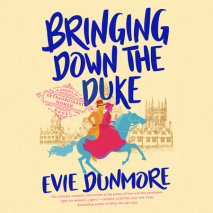 LibraryReads review:
"Oxford student Annabelle is knee deep in the suffragette movement. The Duke is wary of supporting a cause not in the crown's best interest, but can't deny his attraction to Annabelle. A well-done version of the enemies-to-friends-to-lovers story. Perfect for fans of Juliana Gray and Amanda Quick."—Amanda Brill, Rowan Public Library, Salisbury, NC
Why try the audio? Press play on this audiobook clip and you'll immediately understand why this is a deliciously fun listen, brought to life by British theatre actress Elizabeth Jasicki.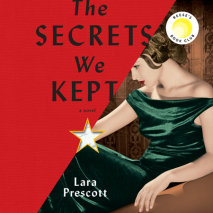 LibraryReads review:
"Inspired by a true story of
Dr. Zhivago
. Pasternak had finished his controversial novel and needed to get it out of Russia to be published. A CIA agent posing as a typist is trained by another female operative and the two work to save the Cold War masterpiece. For readers who enjoyed
The Red Sparrow
by Jason Matthews and
Sweet Tooth
by Ian McEwan."—Mamie Ney, Auburn Public Library, Auburn, MA
Why try the audio? A cast of seven narrators takes on this literary spy tale, portraying the different memorable characters from The Typists, to Boris Pasternak himself, many of whom prove to be much more than meets the eye.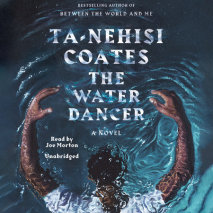 LibraryReads review:
"A gorgeous novel blending historical fiction and magical realism to create a powerful portrait of the people who made up the Underground Railroad. For readers who enjoyed
Beloved
by Toni Morrison and
She Would Be King
by Wayetu Moore."—Mara Bandy-Fass, Champaign Public Library, Champaign, IL
Why try the audio? An Emmy Award Winner for his role in Scandal, Joe Morton has narrated some of the most beloved literary works on audio by authors including Ralph Ellison and E.L. Doctorow.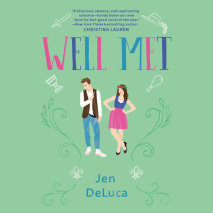 LibraryReads review:
"Emily has been through a rough patch and needs a new start. Where better to start than a small town that puts on a Ren Faire every year. At first she thinks it's silly, but a handsome pirate soon changes her mind. For fans of
Red, White, & Royal Blue
by Casey McQuiston."—Michelle Herring, Naperville Public Library, Naperville, IL
Why try the audio? Brittany Pressley can tackle any role for any age and audiobook fans will be excited to hear her humor and perfect vocal characterizations in this Renaissance Fair romantic comedy!

Check out last month's LibraryReads picks on audio here.