Collection Development
Patrons Can Pause Their Stress When They Play an Audiobook
For many book lovers, the library itself can bring a great sigh of relief. A feeling of calm. A sense of quiet and purpose. Perusing the stacks, breathing in the book scent…you know, the typical trappings of a relaxation video. (Who needs a walk on the beach? Give me a library any day!)
But as librarians, how can you help your patrons relieve their stress outside of the calm of the library, when life and work, schedules and commutes seem to get in the way of inner peace? Encourage patrons to give audiobooks a try. We've compiled a meditation compilation of listens sure to add some om to anyone's day. Just press play.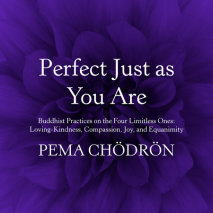 Pema Chödrön is an American Buddhist nun who inspires people all over the world with her teachings and writings. Help patrons discover the power of listening to her peaceful and thought-provoking messages on audio.
PERFECT JUST AS YOU ARE
fits perfectly with any other kind of meditation one may be trying, and is an accessible program that provides listeners with the tools needed to cultivate a foundational practice. And since no previous knowledge of Buddhism is required, it's also ideal for those new to spiritual practice.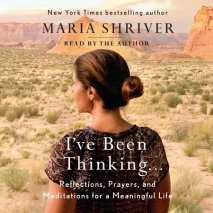 As a journalist, producer, writer, TV anchor and mother, Maria Shriver knows just how hectic and stressful everyday life can be. In this candid and heartfelt listen read by the author, Shriver offers up the lessons she's learned along the way, and the meditations she's kept by her side as a touchstone for the challenges that arise. The quotes, scriptures, prayers, and reflections within are meant to encourage empowerment, accomplishment, and forward mobility in women of all ages.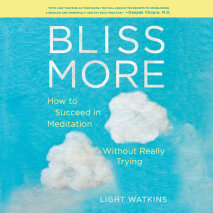 It's common to think that you don't have the time or the patience to meditate. Lucky for listeners, one of America's top meditation teachers, Light Watkins, stepped behind the mic to share how easy it can be. Really. Whether you're a novice or experienced practitioner,
BLISS MORE
will shed light on the path to a clearer mind, better sleep, and more bliss in everyday life. Sounds good to me!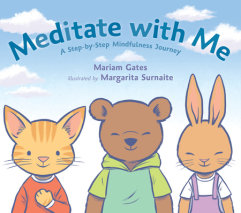 Meditation does a body good, and can even help kids as young as four or five. This practical guide is gentle, clear, and a pleasure to use. Kids will learn how to focus on their breath, on the sensations in their body, and on the sounds around them to help them relax, settle their busy minds, and understand their emotions. Narrated by author Mariam Gates, the audiobook offers step-by-step directions and a repeating refrain: "Breathe in, and fill your whole body. Breathe out, and relax your whole body." It's an invigorating first experience of mindfulness that can be shared by parents and children at home, or by teachers and students in the classroom.
Click here to find more listening suggestions to help patrons relax and unwind.
Additionally, BOT is thrilled to offer almost 40 listens from Shambhala publications, featuring the wise words of inspirational thought leaders, spiritual guides, and more. Find the inspiring list here.
You may also like: