Collection Development, In The Studio, Interview, Video
Scott Brick Talks About Narrating Thrillers
Listening to a thriller is a unique experience. Narrating one is just as unique. Veteran (and award-winning) narrator Scott Brick is the voice of many bestselling thriller series. From Jack Ryan to Fox and O'Hare, he is a master storyteller. Find out why he loves his work:
Take a look (and listen) to a few of Scott's recent thriller narrations: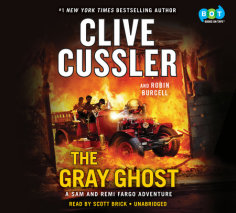 The search for a legendary automobile threatens the careers and lives of husband-and-wife team Sam and Remi Fargo in this thrilling new adventure in Clive Cussler's bestselling series.
Everywhere, waters are rising—and that's just the beginning of the world's peril unless the NUMA crew can beat the clock, in this thrilling #1 New York Times bestseller from the grand master of adventure.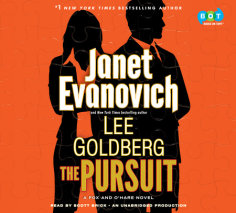 Nicolas Fox, international con man, thief, and one of the top ten fugitives on the FBI's Most Wanted list, has been kidnapped from a beachfront retreat in Hawaii. What the kidnapper doesn't know is that Nick has been secretly working for the FBI. It isn't long before his covert partner, Special Agent Kate O'Hare, is in hot pursuit of the crook who stole her con man.
Looking for a thriller series to dive into? We've got you covered! Take a look at Clive Cussler's audiobooks, or Janet Evanovich's audiobooks.