Awards & Recognition, Collection Development
Recommend April's LibraryReads via your Digital Audiobook Collection
April LibraryReads picks are in! And these audiobooks are just the thing to keep your patrons company next month. From a full cast recording of Lisa Wingate's latest historical fiction novel, to the laugh-out-loud rom-com turned on its head, You Deserve Each Other, there's something for every reader. These audiobooks are a wonderful way for digital book clubs to connect over a shared excerpt, or for families to get their reading done while they craft, cook, or take a walk. Listen to clips from BOT's April LibraryReads below or click here to see the full list.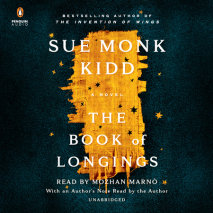 LibraryReads review: "Ana is Jesus's wife and a force in her own right. Monk does not sensationalize her writing about a fictional marriage for Jesus, but rather goes into great historical detail and imagines what it would be like to be a woman in that time. If you have been waiting for a book like The Red Tent for the past 20 years, this is it. Give to fans of Anita Diamant and Marilynne Robinson."—Claudia Silk, Fairfield Public Library, Fairfield, CT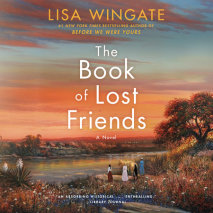 LibraryReads review:
"Another fantastic, hard-to-put-down book by Wingate. The story moves back and forth from the post Civil War era where freed slaves are searching for lost family to the modern day South where a struggling new teacher is trying to engage her students. A must read for those who enjoyed
Homegoing
by Yaa Gyasi or
On Agate Hill
by Lee Smith."—Cindy Ritter, Hamilton North Public Library, Cicero IN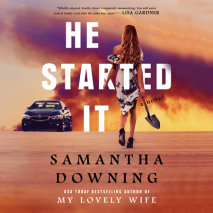 LibraryReads review:
"A funny, twisted, scary story about Beth, Eddie, and Portia, siblings who are required to recreate a fateful road trip in order to claim their inheritance. For readers who enjoyed
The Kill Club
and
Eight Perfect Murders
."—Cari Dubiel, Twinsburg Public Library, Twinsburg, OH
NoveList read-alike:
The Better Liar
by Tanen Jones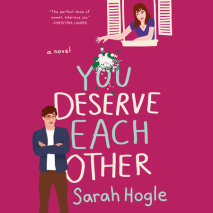 LibraryReads review:
"Naomi realizes she is only 18% in love with Nicholas, but doesn't want to be the one to break it off, so she devises a plan to force him to break up with her. For readers who liked
The Wedding Party
and
Well Met
."—Douglas Beatty, Baltimore County Public Library, Baltimore, MD
View our full LibraryReads Make Great Listens collection here with almost 150 librarian-approved recommendations.