Collection Development
Pride Month Listens for Your Collections!
June is Pride Month!
Uplift the lives and stories of the LGBTQIA+ community every day by offering listens like those in this collection. Audiobooks that promote diversity can help spread compassion, teach understanding, and encourage empathy.
Pride Month Titles for Adult Listeners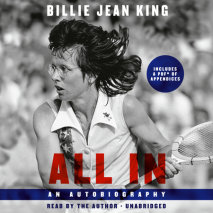 An inspiring and intimate self-portrait of the champion of equality that encompasses her brilliant tennis career, unwavering activism, and an ongoing commitment to fairness and social justice.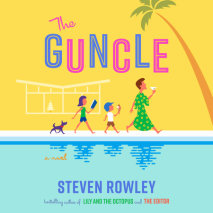 A warm and deeply funny novel about a once-famous gay sitcom star whose unexpected family tragedy leaves him with his niece and nephew for the summer.
"Rowley's sensitive and witty exploration of grief and healing soothes with a delectable lightness and cunning charm"—Booklist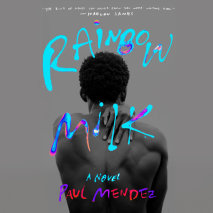 "The kind of novel you never knew you were waiting for."—Marlon James
An essential and revelatory coming-of-age narrative from a thrilling new voice, Rainbow Milk follows nineteen-year-old Jesse McCarthy as he grapples with his racial and sexual identities against the backdrop of his Jehovah's Witness upbringing.
"Stunningly forthright and emotionally evocative fiction from an exciting new voice."—Booklist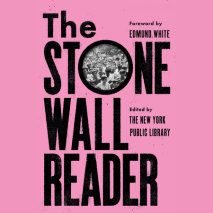 A Booklist's Editors' Choice Audiobook and AudioFile Earphones Award Winner
"An outstanding company of voices, among them Barbara Rosenblat, Michael Crouch, Rebecca Lowman, Tenaja Jordan, and Graham Halstead, whose commanding, sometimes dramatic, performances elevate the experiences of those whose words they speak."—Booklist, starred audio review

Their love story captivated the world . . . the Crown Prince and that guy from New York.
When a lonely American event planner starts dating the gay Prince of Wales, a royal uproar ensues: is it true love or the ultimate meme? Find out in this hilarious romantic comedy.
"A fizzy, fun, fresh, and fairy tale-like rom-com that will restore readers' faith in true love"—Booklist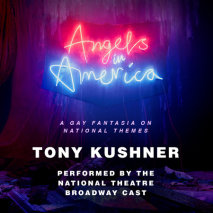 A Booklist's Editors' Choice Audiobook and Audie Award Winner
An original audiobook performance of the Pulitzer Prize-winning play, starring the cast of the National Theatre's 2018 Broadway revival.
"Theater fans will cherish this thoughtfully produced title that does justice to Kushner's masterful creation."—Booklist, starred review
Looking for more Pride Month Listens? Click here for more LGBTQIA titles for Adults.
Pride Month Listens for Kids & Teens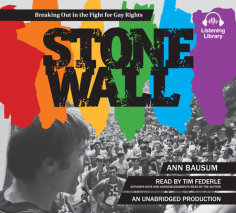 "Federle's reading is effortless and matched perfectly with Bausum's simple, informative style, making a fascinating listen about an important piece of history that will appeal to teens and adults alike."—
Booklist
, audio review
"This outstanding work is a recommended purchase for any library serving this age group."—School Library Journal, starred audio review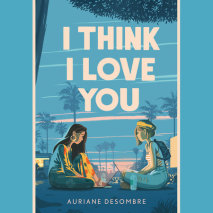 A YA contemporary rom com about two girls who start as rivals but after a twist of events, end up falling for one another—at least they think so.
"Both narrators bring unabashed humor and complexity to their performances as Sophia and Emma overcome their differences and live out their own rom-com."—AudioFile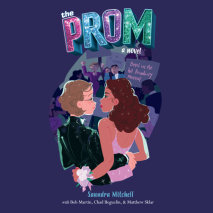 Seventeen-year-old Emma Nolan wants only one thing before she graduates: to dance with her girlfriend at the senior prom. But in her small town of Edgewater, Indiana, that's like asking for the moon. An honest, laugh-out-loud, feel-good novel inspired by the Tony-nominated musical
The Prom
, read by members of the original Broadway cast!
"The Prom is irresistibly duhhhhhlicious rainbow cotton candy."—Booklist, starred audio review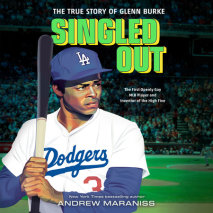 From
New York Times
bestselling author Andrew Maraniss comes the remarkable true story of Glenn Burke, a "hidden figure" in the history of sports: the inventor of the high five and the first openly gay MLB player.
"Free's clear, forceful but relatable tone enlivens the compelling narrative of Burke's life and the senseless tragedy of his death."—Booklist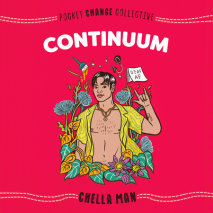 "Chella Man's journey is as compelling as it is brave and candid. I can't even imagine all the boxes people wanted to put him into and yet, he has emerged triumphant. His story will resonate with anyone who has a desire to be their true self. I can't wait to see the next chapter of his extraordinary life."—Marlee Matlin (Academy Award and Golden Globe-winning actress, author, and activist)

Also from the Pocket Change Collective:
The New Queer Conscience
and
Beyond the Gender Binary
Looking for more Pride Month Listens? Click here for more LGBTQIA Listens for Kids & Teens.