Awards & Recognition
Press Play on these 6 October LibraryReads on Audio! #1 Pick Written and Read by Bill Bryson
Check your holds for these listens from the LibraryReads October list. Recommend patrons try an audiobook as they get ready to hit the road this holiday season.
#1 October Pick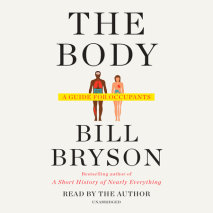 LibraryReads Review:
"A fascinating look at the human body and how it functions. Each historical tidbit is well-researched and thoroughly cited. Interesting stories, such as how diseases, cells, nerves, and organs were discovered, are woven throughout. For readers who like narrative nonfiction such as
Gulp
by Mary Roach,
Being Mortal
by Atul Gawande, and
Guts
by Giulia Enders."—Carolynn Waites, Manvel Library, Manvel, TX
NoveList Read-alike (or Listen-alike!): Gross Anatomy: Dispatches from the Front (and Back) by Mara Altman, read by the Author
Why try the audio? Bill Bryson himself reads the audiobook! As Booklist said of his narration of At Home, "Audiobook fans will enjoy Bryson's inflections and pertinent pauses, which enhance his dry humor." Fans shouldn't miss it!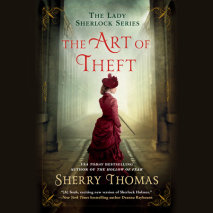 LibraryReads Review:
"In this fun, playful series, Thomas has created a female version of Holmes who is vibrant, real, relatable, and intelligent. This fourth book has Holmes and Watson travel to France, with twists and turns the reader won't see coming. Perfect for fans of Laurie R. King's Mary Russell series and Tasha Alexander's Lady Emily series."—Carrie Pedigo, Tippecanoe County Public Library, Lafayette, IN
Why try the audio? Series narrator Kate Reading is back and knows how to get into character. AudioFile has called her performance of this series in multiple Earphones Award-winning reviews, "Brilliant listening" and "Masterful in her portrayals in this clever historical mystery with a fabulous twist."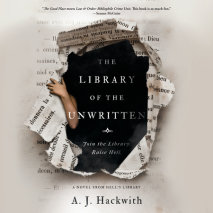 LibraryReads Review:
"The ideas of books never actually written possess dangerous potential and power. They are kept in the Library of the Unwritten in Hell. Determined librarians tend the library keeping watch for escaped characters, angels and demons. For fans of Genevieve Cogman or Neil Gaiman."—Jessica Trotter, Capital Area District Library, Lansing, MI
Why try the audio? Lisa Flanagan is an award-winning narrator who knows how to bring fantasy to shimmering life. Of her Audie Award-winning performance of Spinning Silver, AudioFile said in an Earphones Award review, "[Naomi] Novik's story would stand on its own, but Flanagan's fantastic narration makes it even better."
Hall of Fame Author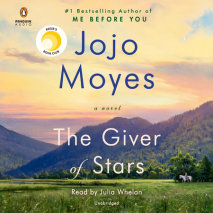 LibraryReads Review:
"Moyes brings Depression-era Kentucky to life in this historical novel about five women who become horseback librarians. Vivid descriptions of daily life in a 1930s coal-mining community and great characters punctuate an informative, fun read that's based on a true story."—Linda Sullivan, Mission Viejo Public Library, Aurora, CO
Why try the audio? Julia Whelan, Audie Award Winner for Best Female Narration (Educated), who attended ALA Annual earlier this year, shares exactly why she is the perfect person to read this:
A spot of news:
I love @jojomoyes.
I love librarians.
So narrating a Jojo Moyes book *about* librarians was essentially designed in a lab to be the best thing that's happened to me in awhile. https://t.co/c6LFVZuWB5

— Julia Whelan (@justjuliawhelan) September 9, 2019
Hall of Fame Author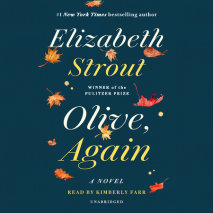 LibraryReads Review:
"Olive Kitteridge is back and still as crotchety, opinionated, and endearing as ever. Aging, death, racism, prejudices, infidelities–nothing gets past Olive as she sticks her nose into every corner of her small town."—Sharon Hutchins, Keytesville Library, Keytesville, MO
Read-alikes (or listen-alikes!):
Kitchens of the Great Midwest by J. Ryan Stradal, read by Amy Ryan and Michael Stuhlbarg
The Unlikely Pilgrimage of Harold Fry by Rachel Joyce, read by Jim Broadbent
Why try the audio? Kimberly Farr is a master at inhabiting Strout's world. In a starred review of Anything is Possible, Booklist raved, "Farr, a veteran performer who also read My Name Is Lucy Barton, narrates magnificently, treating listeners to introspective, thoughtful and humane interpretations of every individual."
Hall of Fame Author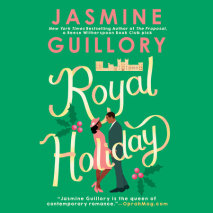 From the New York Times bestselling author of The Proposal and a "rising star in the romance genre" (Entertainment Weekly) comes a dazzling novel about a spontaneous holiday vacation that turns into an unforgettable romance.Vivian Forest has been out of the country a grand total of one time, so when she gets the chance to tag along on her daughter Maddie's work trip to England to style a royal family member, she can't refuse.
LibraryReads Review:
"An irresistible Christmas fantasy about a woman of a certain age who falls for the queen of England's private secretary on a visit to the U.K. Guillory describes Britain so well, and it was great to read a popular romance novel starring an older protagonist."—Megan Sanks, Glenview Public Library, Glenview, IL
Why try the audio? Janina Edwards is back to read her fourth Guillory audiobook! AudioFile said of her performance of The Wedding Party, "Narrator Janina Edwards elevates a charming story."
/product]