Collection Development
Our Recommendations for First-Time Listeners
To celebrate listening to audiobooks (and that June Is Audiobook Month), we're giving away a tote bag full of classic productions and new favorites! From children's titles to adult titles and fiction to nonfiction, it is the ultimate audiobook tote. To enter to win it, click here. For official rules, click here.
---
The benefits of listening to audiobooks are clear: audiobooks are the ultimate tool for multitaskers, as well as a great way to relax. You can listen while you drive, while you cook, clean, exercise, or craft. Or you can sit back, rest your eyes at the end of a long day, and unwind by listening.
If you want to encourage patrons to give listening a try, these recommendations from our staff are a great place to start.
"I highly recommend Anything Is Possible, by Pulitzer Prize‒winning author Elizabeth Strout, read by the fabulous Kimberly Farr. This is a series of short stories that all feature members of the same community in Amgash, Illinois. Each story is a stand-alone, though the whole piece is a gorgeous reflection of the humanity in that town—or anywhere, really. Strout is an expert at poignancy without flash. Her simple, beautiful, funny prose is handled expertly by Farr, who is a gifted storyteller. There are nice bite-size stories for shorter commutes, or listen to the whole collection if you've got more time on your hands." ‒Kelly Gildea, producer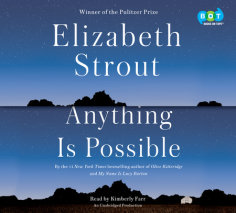 Winner of The Story Prize • A Washington Post and New York Times Notable Book • One of USA Today's top 10 books of the year
"The Golden Compass by Philip Pullman is a great entryway into audiobooks. Not only is the story itself one of my favorites to read (for all ages), but the audiobook is such a fun listening experience, thanks to a full-cast narration (including the author). It really brings the story to life in an engaging way." ‒Taraneh DJangi, senior manager, creative marketing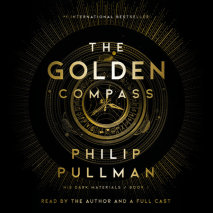 "This is an example of a full-cast recording at its zenith. The actors are well suited to their roles, Pullman proves himself to be a natural narrator." —Audiofile
"Any of the Harry Potter titles; I can't turn them off, they're so engaging. And for adults, I really love the Stephen Fry narration of The Hitchhiker's Guide to the Galaxy. He has a dry wit that I find fantastic!" ‒Aaron Blank, producer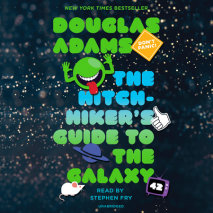 "Extremely funny . . . inspired lunacy . . . [and] over much too soon."—The Washington Post Book World
"For a first-time listener, I would recommend the Illuminae series by Amie Kaufman and Jay Kristoff. It's a full-cast, fully soundscaped space opera chronicling an interstellar corporate war, written in the style of a dossier of found and hacked documents and chat logs. Totally not my thing—until I listened while on a run. I hadn't run more than a mile at a time in about six months, but when I listened to this, I was surprised to see on my running app that I'd gone three-and-a-half miles without stopping!" ‒Heather Job, associate publicist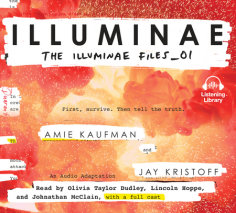 "A full cast, sound effects, strong pacing, and thorough characterizations expand as well as anchor this sci-fi adventure." —Audiofile
"I've Got Your Number is like hearing out your funniest friend as she tells you about her latest laugh-out-loud, completely insane drama. And lucky for you if that friend is the narrator Jayne Entwistle, who portrays the panicked Poppy Wyatt, a bride-to-be who has lost her engagement ring and cell phone in the same day. Poppy finds an abandoned cell phone in the trash to use instead and of course, hilarious hijinks ensue – but not without a welcome (but not cheesy!) dose of heart and romance. It's the perfect escapist entertainment to end a busy workday. Sophie Kinsella's standalone heroines are often written in the first-person, and so on audio, they literally speak to you; I love hearing how much fun an actor is having as she delivers the book on audio, almost like a monologue. Plus, in this case, discovering Jayne Entwistle's comedic chops will lead you to want to listen to everything else she records. She is a master storyteller." ‒Jen Rubins, associate director, creative marketing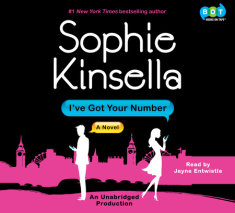 "A delightful and exciting ride. One of Kinsella's best." —Booklist
"If you're a first-time listener, I would have to say go with an audiobook narrated by a celebrity you love. I absolutely love listening to The Princess Diarist by Carrie Fisher because there's nothing like having Carrie's raspy voice telling you all about her wild adventures while filming Star Wars. While reading the book is definitely a great experience, having her actually narrate really shows both aspects I love about storytelling and listening to podcasts by my favorite personalities. Once you dip your toes into that, it can be easier to see the allure of listening to a story being told to you, instead of simply reading it." ‒Brie Garcia, marketing associate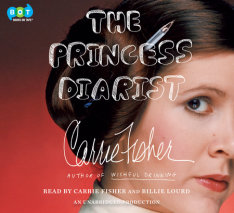 Grammy Award Winner • "[Fisher is] a canny narrator of her own writing, which bristles with wordplay, jokes, and asides." —Audiofile
"Ready Player One by Ernest Cline is a classic when it comes to audiobooks. Not only does it feel appropriate to listen to, rather than read the story – it's futuristic, virtual reality, after all! – you just can't beat Will Wheaton's narration. Many of the scenes from the book have stayed with me long after I took out my headphones because of the life Wheaton breathes into the characters. It's truly a perfect pairing." ‒Meghan Mills, associate editor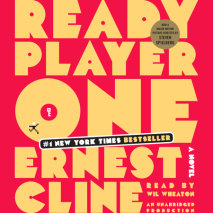 "Wheaton's enthusiasm for the quest and his sensitive portrayal of characters and events are outstanding, but his management of the pace is truly phenomenal." —Booklist
"There are a handful of audiobooks that give you an experience that transcends the print format. World War Z: The Complete Edition is one of those audiobooks. The story is told in a series of first-person interviews, which are perfect for the audio format. Recorded with an all-star cast, the World War Z audiobook gives a unique voice to each of the book's characters. Featuring Hollywood actors like Mark Hamill, Simon Pegg, Alan Alda, Henry Rollins, and more, the cast of the World War Z audiobook is better than the movie cast. First-time listeners can't go wrong with this title." ‒Rob Guzman, senior manager, strategic marketing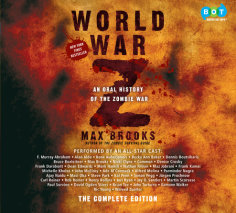 "The stellar cast [doesn't] just read the book, they act it out." —Audiofile