Awards & Recognition, Collection Development
Our Indies Choice Award Audiobook of the Year Finalists
We're excited to share the news that the American Booksellers Association has announced this year's Indies Choice Book Award finalists, and three of our titles are in the running for Audiobook of the Year!
Discover why each of these audiobooks need to be a part of your collections for patrons to enjoy: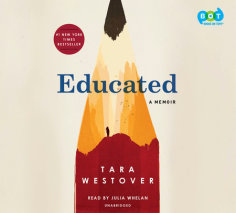 Educated
has garnered rave reviews ever since it first published and has consistently been on
The New York Times
bestseller list. The audiobook, additionally, recently
won TWO Audie Awards
: Best Female Narrator and Autobiography/Memoir. Needless to say, if this isn't already a part of your collection, make it the next title you add!
"Narrator Julia Whelan's performance is outstanding…Whelan conducts a master class in the fear, dread, and self-doubt wrought by domestic violence as Westover recounts her older brother's terrorizing all while spewing religious righteousness." —AudioFile, Earphones Award Winner
"Few narrators can match Julia Whelan for the ease with which she draws listeners into a story…Her performance on Tara Westover's beautiful and surprising memoir, Educated, continues this streak of near-perfect performances." —Chicago Tribune

---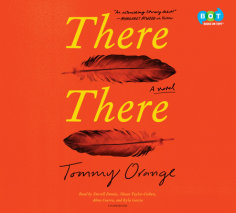 This debut novel was on many "Best of 2018" lists, including
The New York Times Book Review
, NPR,
Time
, and
Entertainment Weekly
. The story of twelve different Urban Indians living in Oakland, California intertwine and come together in an unforgettable and heartwrenching way. To complement the multi-voiced story, this
audiobook production features a full cast
.
"An ensemble cast is an effective vehicle for a novel about contemporary Native Americans living in Oakland, California…Listeners will enjoy the individual stories as they unfold and slowly intertwine." —AudioFile
"Bravura… There There has so much jangling energy and brings so much news from a distinct corner of American life that it's a revelation… its appearance marks the passing of a generational baton." —Dwight Garner, The New York Times

---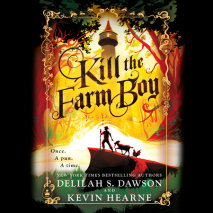 This is the first title in a new fantasy series that is in the tradition of Monty Python. The two authors are also the bestselling authors of the
Iron Druid Chronicles
and
Star Wars: Phasma
, and Luke Daniels is an award-winning narrator!
"Luke Daniels must juggle multiple balls as he narrates this work: a large cast of vastly different creatures engaging in various battles, adventures, and near-death scrapes. He meets the challenges eloquently with spirited characterizations and nimble pacing." —AudioFile
"A rollicking fantasy adventure that upends numerous genre tropes in audacious style…a laugh-out-loud-funny fusion of Monty Python–esque humor and whimsy à la Terry Pratchett's Discworld." —Kirkus Reviews

---
See the full list of nominees here. The winners will be announced at BookExpo on May 30.