Collection Development
Odyssey Award-Winning Authors Return with Powerful New Audiobooks
Two recent Odyssey Award-winning authors are back on Listening Library's list this fall with already-acclaimed new audiobooks. One reunites the previous winning duo of author & narrator; the other newly pairs the author with a beloved two-time Odyssey Award-winning narrator. Don't miss adding these powerful productions to your collections! Listen to clips and check out the rave reviews below.
FIGHTING WORDS brings Kimberly Brubaker Bradley, the author of 2016 Odyssey Award Winner The War That Saved My Life read by Jayne Entwistle, together with two-time Odyssey-winning narrator, Bahni Turpin (The True Meaning of Smekday [2011], The Hate U Give [2018]).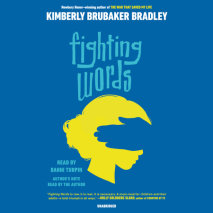 "Turpin displays a mastery of accents…[her] narration radiates the range of emotions. Acknowledging the difficulty of voicing hard things like sexual abuse, this book emphasizes the power of finding one's fighting words to tell one's own story. Della, as voiced by Turpin, masterfully shares hers."—
Booklist
, starred review
"Turpin captures complicated emotions…This audiobook would serve well to open #MeToo conversations. Bradley reads her author's note, which offers hope and resources."—AudioFile Earphones Award
National Book Award Finalist, THE WAY BACK, reunites author Gavriel Savit and narrator Allan Corduner who won the 2017 Odyssey Award for Anna and the Swallow Man. You can revisit our interview with Corduner about that award-winning production here.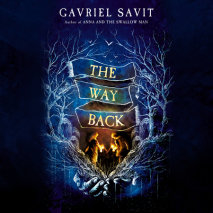 "With a deeply dark and lyrical cadence, narrator Corduner is able to deftly and seamlessly whisk listeners in and under, around and through Savit's richly drawn characters…Bringing to mind the works of Phillip Pullman and Neil Gaiman, though uniquely its own, this audio will appeal to those listeners who appreciate a walk through the dark unknown, above and beyond simple thrills and adventure."—
Booklist
, starred review
"Allan Corduner pulls out all the stops in a stunning performance of Gavriel Savit's beautifully crafted tale."—AudioFile Earphones Award