Collection Development
October 2019 New York Times Audio Bestsellers
The October New York Times Audio Bestseller list is in, and BOT has 10 audiobooks on the list! Check your collections to make sure these titles are available so that your patrons can start listening right away.
---
#2 Fiction Bestseller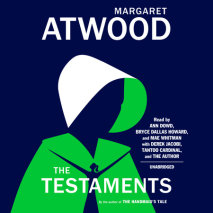 Margaret Atwood's dystopian masterpiece, The Handmaid's Tale, has become a modern classic—and now she brings the iconic story to a dramatic conclusion in this riveting sequel read by an all-star full cast.
#3 Fiction Bestseller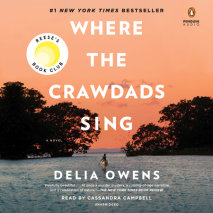 A Reese Witherspoon x Hello Sunshine Book Club Pick and runaway #1 bestseller,
Where the Crawdads Sing
is a must-have audiobook for your collection.
"[Narrator Cassandra] Campbell's accents give the mix of classes and regions in the story the same realistic detail Owens provides for the marsh…Prepare to be enchanted and haunted."—AudioFile Earphones Award
#5 Fiction Bestseller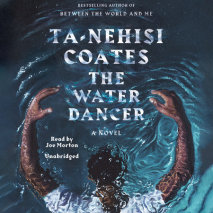 An Oprah's Book Club Pick!
From the National Book Award–winning author of
Between the World and Me
comes a boldly conjured debut novel about a magical gift, a devastating loss, and an underground war for freedom.
#10 Fiction Bestseller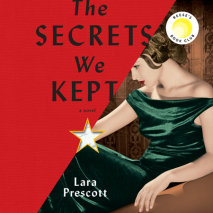 A Hello Sunshine x Reese Witherspoon Book Club Pick.
A thrilling tale of secretaries turned spies, of love and duty, and of sacrifice—inspired by the true story of the CIA plot to infiltrate the hearts and minds of Soviet Russia, not with propaganda, but with the greatest love story of the twentieth century:
Doctor Zhivago
.
#13 Fiction Bestseller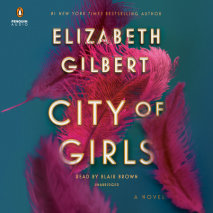 From the # 1
New York Times
bestselling author of
Eat Pray Love
and
The Signature of All Things
, a delicious novel of glamour, sex, and adventure, about a young woman discovering that you don't have to be a good girl to be a good person.
"Throughout the audio, Brown portrays various New York City accents, from Manhattan to the Bronx and Brooklyn, peppered with the British speech of Olive and Edna and the determined, courageous voice of Vivian, which becomes more empathetic as she ages. City of Girls is reflective of the time and Brown stays true to the characters, in this engrossing audio by the author of Eat, Pray, Love (2006)."—Booklist, starred review
"Blair Brown delivers a superb narration of Elizabeth Gilbert's novel."—AudioFile
#2 Non-Fiction Bestseller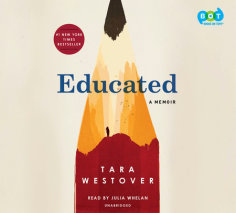 An unforgettable, Audie Award-winning memoir about a young girl who, kept out of school, leaves her survivalist family and goes on to earn a PhD from Cambridge University. Educated is a brilliant audio recommendation for many patrons.
"Narrator Julia Whelan's performance is outstanding."—AudioFile Earphones Award
#3 Non-Fiction Bestseller

A clear-eyed account of learning how to lead in a chaotic world, by General Jim Mattis—the former Secretary of Defense and one of the most formidable strategic thinkers of our time—and Bing West, a former assistant secretary of defense and combat Marine.
#6 Non-Fiction Bestseller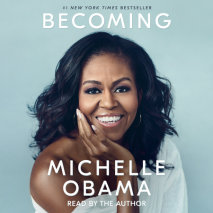 An intimate, powerful, and inspiring memoir written and read by the former First Lady of the United States. An absolutely singular audiobook that is topping bestseller lists around the world.
"Her signature quiet confidence comes through every word as she narrates her story."—AudioFile, Earphones Award
#13 Non-Fiction Bestseller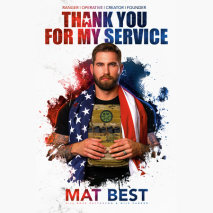 The unapologetic, laugh-out-loud military memoir both vets and civilians have been waiting for, from a five-tour Army Ranger turned YouTube phenomenon and zealous advocate for veterans. Narrated by the author.
#14 Non-Fiction Bestseller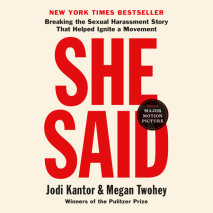 From the Pulitzer-prize winning reporters who broke the news of Harvey Weinstein's sexual harassment and abuse for the New York Times, Jodi Kantor and Megan Twohey, the thrilling untold story of their investigation and its consequences for the #MeToo movement.
To see all of our New York Times bestsellers, browse our collection!