Awards & Recognition, Collection Development
October 2018 New York Times Audio Bestsellers
Do you have these audiobooks in your collection? The monthly New York Times audiobook bestseller list features the top 15 fiction and top 15 non-fiction audio titles, based on sales from the previous month. The list combines digital and physical audio sales, and is a quick way to check out what's popular and find new listening recommendations for your patrons. We suggest placing audio editions next to the hardcovers in your bestseller section, or placing them near the circulation desk for hand-selling. And now, to the list!

#1 Fiction Bestseller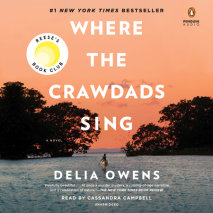 A Reese Witherspoon Hello Sunshine Book Club Pick and breakout #1 bestseller, WHERE THE CRAWDADS SING is an ideal listen for book clubs, car drives, and crafting.

"Narrator Cassandra Campbell serves up a bushel of Carolina accents in this debut novel by nature writer Delia Owens."—AudioFile Earphones Award

#6 Fiction Bestseller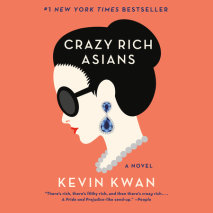 Now a major motion picture from Warner Brothers, this is the sparkling first installment in the bestselling CRAZY RICH ASIANS trilogy, a romantic comedy in which the heir to one of the most massive fortunes in Asia brings his girlfriend home to meet the family. All does not go according to plan.

"Chen's reading has the diverse qualities of a one-woman show."—AudioFile
#7 Fiction Bestseller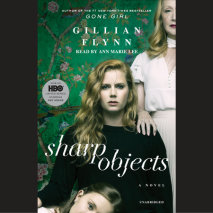 Fans intrigued by the HBO mini series or those who have already read the book can experience Gillian Flynn's Gothic horror tale anew with this audio edition.

"[Ann Marie] Lee's delivery builds tension with chilling undertones."—AudioFile
#12 Fiction Bestseller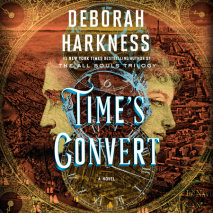 From the #1 New York Times bestselling author of A Discovery of Witches, an audiobook about what it takes to become a vampire. On the battlefields of the American Revolution, Matthew de Clermont meets Marcus MacNeil, a young surgeon from Massachusetts, during a moment of political awakening when it seems that the world is on the brink of a brighter future.

"Narrator Saskia Maarleveld's warm tones invite listeners to dive back into a magical world…"
—AudioFile
#14 Fiction Bestseller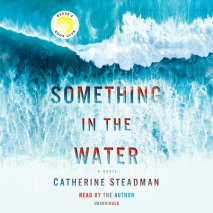 Once nominated for a Laurence Olivier Award for Best Actress in a Supporting Role for her stage performance in Oppenheimer and perhaps best known for her role as Mabel Lane Fox in Downton Abbey, bestselling author Catherine Steadman is more than up for the task of narrating her debut thriller with the skill and nuance any suspense story deserves. She pulls listeners in from the first sentence and doesn't let you go until the very last second of this must-hear audiobook.

"British author-actress Steadman proves to be the perfect narrator for her own debut thriller…listeners feel as if they're listening to a friend."—Booklist
#2 Non-Fiction Bestseller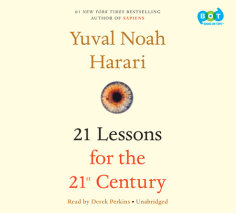 For your patrons who love deep dives into current events and contemporary philosophy, Yuval Noah Harari's 21 LESSONS FOR THE 21st CENTURY is a probing and visionary audio investigation into today's most urgent issues as we move into the uncharted territory of the future.

"A sobering and tough-minded perspective on bewildering new vistas."—Booklist, starred review

"Magnificently combining historical, scientific, political, and philosophical perspectives…Despite the title's reference to 'lessons,' his tone is not prescriptive but exploratory…This well-informed and searching book is one to be savored and widely discussed."—Publishers Weekly, starred review

"Fascinating…a crucial global conversation about how to take on the problems of the twenty-first century."—Bill Gates, The New York Times Book Review
#3 Non-Fiction Bestseller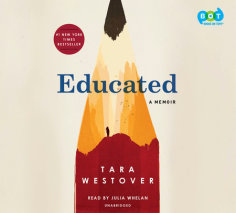 An unforgettable memoir about a young girl who, kept out of school, leaves her survivalist family and goes on to earn a PhD from Cambridge University. One of President Obama's summer reading list picks, EDUCATED is a brilliant audio recommendation for many patrons.

"Narrator Julia Whelan's performance is outstanding."—AudioFile Earphones Award

"Raw and unflinching…lyrical and literary."—Library Journal

"Heart-wrenching…a beautiful testament to the power of education to open eyes and change lives."—Amy Chua, The New York Times

#9 Non-Fiction Bestseller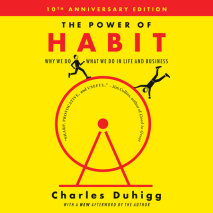 A longtime non-fiction favorite, the audio edition of THE POWER OF HABIT is perfect to use as a refresher on how to change your habits.

"Mike Chamberlain offers a warm, steady narration, packed with inquisitiveness and enthusiasm. His delivery of the supporting case studies from contemporary business and modern history brings the complexity of the topic to life and keeps listeners engaged."—AudioFile
#13 Non-Fiction Bestseller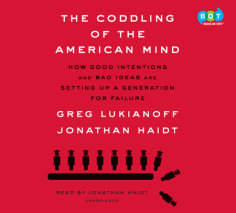 A pick for patrons who love current events and audiobooks that will spur spirited debate.

"An important examination of dismaying social and cultural trends."—Kirkus

LISTEN to Jonathan Haidt on our THIS IS THE AUTHOR podcast:
#14 Non-Fiction Bestseller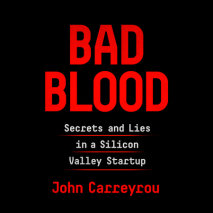 A riveting listen that tells the full inside story of the rise and shocking collapse of Theranos, the multibillion-dollar biotech startup. BAD BLOOD is written by the prize-winning journalist who first broke the story and pursued it to the end, despite pressure from its charismatic CEO and threats by her lawyers.

"Chilling…like a West Coast version of All the President's Men."—The New York Times Book Review

"Will Damron is the perfect choice as narrator. His precisely articulated style makes the entire effort sound as if it is a cloak-and-dagger spy novel."—AudioFile
#15 Non-Fiction Bestseller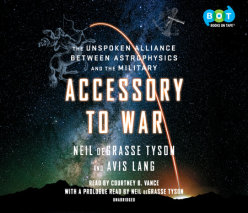 An exploration of the age-old complicity between skywatchers and warfighters, from the bestselling author of Astrophysics for People in a Hurry. In this fascinating foray into the centuries-old relationship between science and military power, acclaimed astrophysicist Neil deGrasse Tyson and writer-researcher Avis Lang examine how the methods and tools of astrophysics have been enlisted in the service of war.
LISTEN to Neil deGrasse Tyson on our THIS IS THE AUTHOR podcast: