Collection Development
November 2018 New York Times Audio Bestsellers
This month's NYT bestselling audiobooks list has rolled in, packed with excellent library listens for Fall. Like the best Thanksgiving meals, there's something here for everyone!

#1 Fiction Bestseller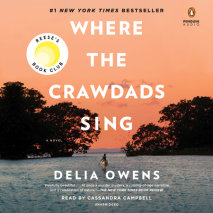 A Reese Witherspoon Hello Sunshine Book Club Pick and breakout #1 bestseller for multiple weeks in a row, WHERE THE CRAWDADS SING is an ideal listen for book clubs, car drives, and crafting.

"Narrator Cassandra Campbell serves up a bushel of Carolina accents in this debut novel by nature writer Delia Owens."—AudioFile Earphones Award

#2 Fiction Bestseller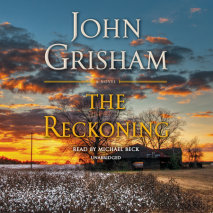 Read by celebrated narrator Michael Beck (the voice of
A Time to Kill
), #1 bestselling author John Grisham's new novel is his most powerful, surprising, and suspenseful thriller yet. Reminiscent of the finest traditions of Southern Gothic storytelling,
The Reckoning
would not be complete without Grisham's signature layers of legal suspense, and he delivers on every page.
To read an interview with Michael Beck on what it's like to return to Grisham's work,
CLICK HERE.
#5 Fiction Bestseller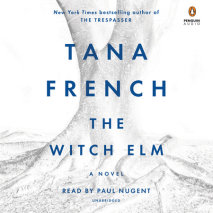 Tana French's novels are known for being at once literary and intensely frightening, and Paul Nugent's narration is a perfect match for her style. This is an ideal audiobook for patrons who love smart suspense and deeply atmospheric listens.

"Tana French's best and most intricately nuanced novel yet…Get ready for the whiplash brought on by its final twists and turns."—The New York Times

#7 Fiction Bestseller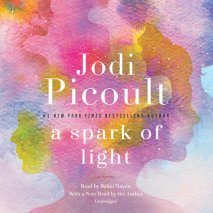 Jodi Picoult's newest audiobook is read by multi-award winning narrator Bahni Turpin and was the first title to be included in Library Reads' inaugural
LibraryReads Hall of Fame
list. Listeners who love Picoult's unflinching, beautifully written novels will be drawn to Bahni Turpin's narration, and A SPARK OF LIGHT is sure to show up on your patrons' book club lists and spur timely conversations. Jodi herself reads the author note, and this author-narrator combination is not to be missed!
#8 Fiction Bestseller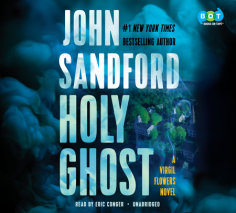 Detective Virgil Flowers investigates a miracle–and a murder–in this wickedly entertaining new thriller from the master of "pure reading pleasure"(Booklist).
#15 Fiction Bestseller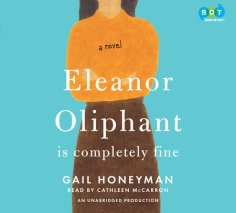 Soon to be a major motion picture produced by Reese Witherspoon, Eleanor Oliphant Is Completely Fine is a smart, warm, and uplifting story of an out-of-the-ordinary heroine whose deadpan weirdness and unconscious wit make for an irresistible journey.

"Cathleen McCarron embraces this audio role with skill."—Library Journal
#2 Non-Fiction Bestseller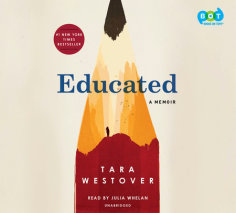 An unforgettable memoir about a young girl who, kept out of school, leaves her survivalist family and goes on to earn a PhD from Cambridge University. One of President Obama's summer reading list picks, EDUCATED is a brilliant audio recommendation for many patrons.

"Narrator Julia Whelan's performance is outstanding."—AudioFile Earphones Award

"Raw and unflinching…lyrical and literary."—Library Journal

"Heart-wrenching…a beautiful testament to the power of education to open eyes and change lives."—Amy Chua, The New York Times

#8 Non-Fiction Bestseller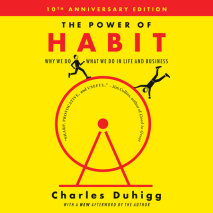 A longtime non-fiction favorite, the audio edition of THE POWER OF HABIT is perfect to use as a refresher on how to change your habits.

"Mike Chamberlain offers a warm, steady narration, packed with inquisitiveness and enthusiasm. His delivery of the supporting case studies from contemporary business and modern history brings the complexity of the topic to life and keeps listeners engaged."—AudioFile
#13 Non-Fiction Bestseller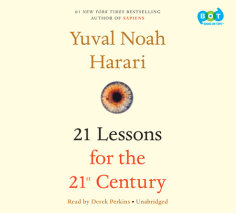 For your patrons who love deep dives into current events and contemporary philosophy, Yuval Noah Harari's 21 LESSONS FOR THE 21st CENTURY is a probing and visionary audio investigation into today's most urgent issues as we move into the uncharted territory of the future.

"A sobering and tough-minded perspective on bewildering new vistas."—Booklist, starred review

"Magnificently combining historical, scientific, political, and philosophical perspectives…Despite the title's reference to 'lessons,' his tone is not prescriptive but exploratory…This well-informed and searching book is one to be savored and widely discussed."—Publishers Weekly, starred review

"Fascinating…a crucial global conversation about how to take on the problems of the twenty-first century."—Bill Gates, The New York Times Book Review
#14 Non-Fiction Bestseller
Megan Mullally and Nick Offerman reveal the full story behind their epic romance–presented in a series of delightfully intimate, flirtatious conversations between the couple. Listening to this audiobook is like attending a bawdy dinner party—with all of the wine and none of the cooking. Wonderful for your patrons interested in "behind-the-scenes" moments and showbiz tales.