Promotions & Events
#NCTE18 Audiobook Events: FREE panel, signings, and more!
Listening Library is thrilled to be joining thousands of educators at this year's National Council of Teachers of English (NCTE) in Houston, TX from November 15-18. Will you be at the show? We are celebrating audiobooks and literacy by taking part in two dynamic programs: an empowering NCTE panel and a Harris County Public Library event—info below! Plus, attendees can stop by BOT/Listening Library booth #700 to pick up some free swag, get an audiobook signed, and hear what's new in audio, as well as learn about important upcoming titles such as: Christopher Paolini's THE FORK, THE WITCH, AND THE WORM read by Gerard Doyle (Dec 2018); NOTES FROM THE FIELD written and read by Anna Deavere Smith (April 2019); SHOUT written and read by Laurie Halse Anderson (March 2019); and many more! Here's how you can join in the audio fun:

What:
Read, Write, Listen & Speak Out for Hope:
How to Empower Students Using Diverse Texts
When:
Friday, 11/16, 12:30 – 1:45pm
Where:
George R. Brown Convention Center Room 361 B
Author Nic Stone (Dear Martin, Odd One Out, contributor to Hope Nation), narrator Adenrele Ojo, librarians Sarah Ressler Wright and Courtney Young, and professor/editor Dr. Rose Brock (Hope Nation) will provide practical ways to embolden students to be catalysts for change. They will share ideas about incorporating diverse books and audiobooks in classrooms and libraries, enlightening writing tips, vocal strategies, and the first 50 attendees will receive a FREE Hope Nation audiobook. See below for how to get it signed!

What:
In-booth author/narrator audiobook signing
When:
Friday, 11/16, 4:30 – 5:00 pm
Where:
BOT/Listening Library Booth #700
Who:
Adenrele Ojo, Rose Brock, Nic Stone
Bring your HOPE NATION audiobook from the panel, or we will have 50 additional copies on hand!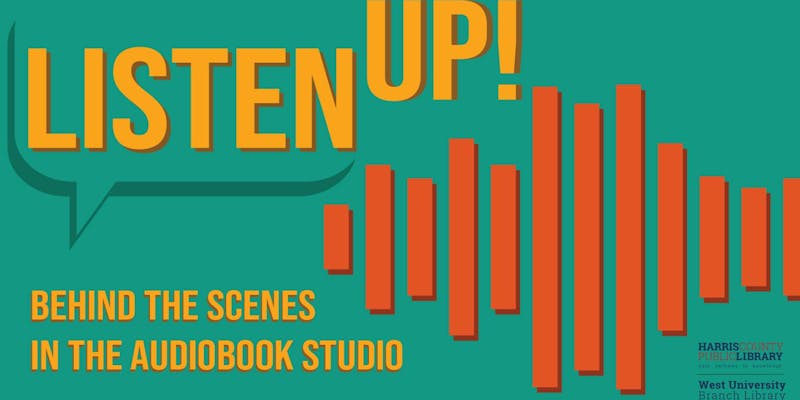 What:
Harris County Public Library is proud to present LISTEN UP! Behind the Scenes in the Audiobook Studio
When:
Saturday, 11/17, 2:00 – 3:30 pm
Where:
West University Branch Library, 6108 Auden St, Houston, Texas 77005
Who:
Rose Brock & Adenrele Ojo
A presentation and talk with Rose Brock, librarian, educator and editor of the anthology Hope Nation, and award-winning narrator and director Adenrele Ojo will take listeners behind the scenes in the recording studio, revealing what it takes to record your favorite audiobooks, how producers and narrators work with authors, and what makes for a great listen on audio.
You'll be sure to leave with some great additions to your "to-listen" list!
Register for this FREE event here.
We look forward to spending four inspiring days engaging with amazing educators and learning the many innovative ways that you are incorporating audiobooks into the classroom!