Download This List For Excel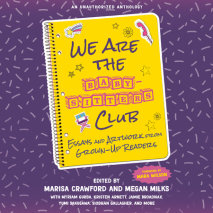 A nostalgia-packed, star-studded anthology featuring contributors such as Kristen Arnett, Yumi Sakugawa, Myriam Gurba, and others exploring the lasting impact of Ann M. Martin's beloved Baby-Sitters Club seriesIn 1986, the first-ever meeting of...
List Price: $66.50
ISBN: 9780593509715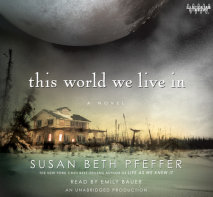 The heart-wrenching companion to the bestselling novels Life As We Knew It and The Dead & The Gone.It's been a year since a meteor collided with the moon, catastrophically altering the earth's climate. Miranda and her two brothers spe...
List Price: $47
ISBN: 9780307582287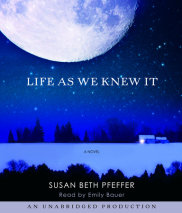 When Miranda first hears the warnings that a meteor is headed on a collision path with the moon, they just sound like an excuse for extra homework assignments. But her disbelief turns to fear in a split second as the entire world witnesses a lunar im...
List Price: $46.75
ISBN: 9780739348109