Download This List For Excel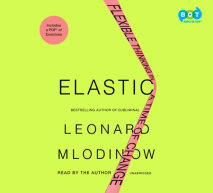 From the best-selling author of Subliminal and The Drunkard's Walk, a groundbreaking new look at the neuroscience of change, and at how tapping into elastic thinking will help us thrive in the modern world.Drawing on cutting-edge research, Leonard Ml...
List Price: $66.50
ISBN: 9780147521972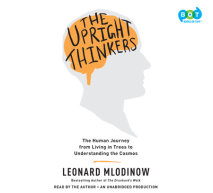 A few million years ago, our ancestors came down from the trees and began to stand upright, freeing our hands to create tools and our minds to grapple with the world around us.   Leonard Mlodinow takes us on a passionate and inspiring tour throu...
List Price: $95
ISBN: 9780553551143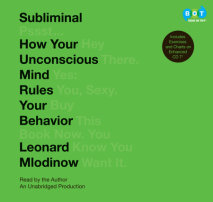 Leonard Mlodinow, the best-selling author of The Drunkard's Walk and coauthor of The Grand Design (with Stephen Hawking), gives us a startling and eye-opening examination of how the unconscious mind shapes our experience of the world and how, f...
List Price: $57
ISBN: 9780307878724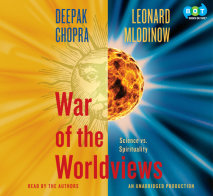 Two bestselling authors first met in a televised Caltech debate on "the future of God," one an articulate advocate for spirituality, the other a prominent physicist.  This remarkable book is the product of that serendipitous encounte...
List Price: $76
ISBN: 9780307934284