Download This List For Excel
When Jon Krakauer reached the summit of Mt. Everest in the early afternoon of May 10, 1996, he hadn't slept in fifty-seven hours and was reeling from the brain-altering effects of oxygen depletion. As he turned to begin his long, dangerous descent fr...
List Price: $76
ISBN: 9780593454305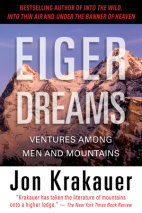 No one writes about mountaineering and its attendant victories and hardships more brilliantly than Jon Krakauer. . In this collection of thirteen of his finest essays and reporting – including the essay, "Is Yosemite Going To The Dog...
List Price: $76
ISBN: 9780525633099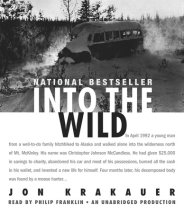 NATIONAL BESTSELLER • In April 1992 a young man from a well-to-do family hitchhiked to Alaska and walked alone into the wilderness north of Mt. McKinley. Four months later, his decomposed body was found by a moose hunter. This is the unforgettab...
List Price: $57
ISBN: 9781415944899