Download This List For Excel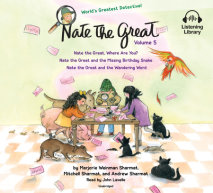 Join the world's greatest detective, Nate the Great, as he solves three mysteries! Perfect for young listeners, this long-running chapter book series encourages children to problem-solve with Nate, using logical thinking to solve cases.NATE THE GREAT...
List Price: $14.99
ISBN: 9780525590538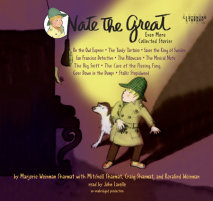 NATE THE GREAT AND THE OWL EXPRESSAll aboard the Owl Express! Nate, the great detective, and his dog Sludge, hit the rails on their latest case. Their mission: To guard an owl named Hoot. Hoot belongs to Nate's cousin, Olivia Sharp, and she thi...
List Price: $33
ISBN: 9780449014219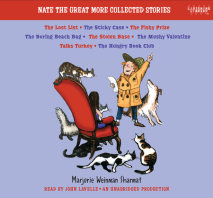 New on CD is the third collection of classic stories from Nate the Great andhis trusty companion Sludge.Lost List: When Nate's friend Claude's grocery list is lost, Nate sets out to find it beforelunch. Sticky Case: A stegosaurus stamp be...
List Price: $28
ISBN: 9780307916716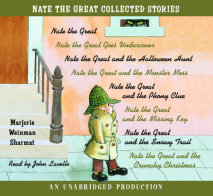 Nate the GreatWhen Nate gets an urgent call from Annie about a lost picture, he immediately plunges into his new and baffling case with the cool detachment of a Sam Spade. Nate the Great Goes UndercoverSomebody is raiding Oliver's garbage can e...
List Price: $24
ISBN: 9780739364307