Download This List For Excel
More nonstop action in the sequel to Z. Rex! Thirteen-year-old Adam Adlar used to have a normal life. Then his father created the most advanced video-game technology ever, and scientists stole this technology to create dinosaurs with a huma...
List Price: $47.50
ISBN: 9781101978702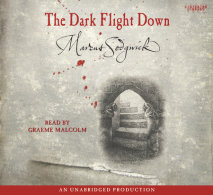 In the morning you should thinkYou might not last unto the nightIn the evening you should thinkYou might not last unto the mornBoy has survived the terrors of life with the magician Valerian, dark magic, and deadly chases, but he is still on the run....
List Price: $33
ISBN: 9780307705730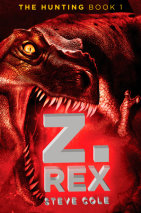 Adam's father is developing cutting-edge research on virtual electronic game-playing when suddenly he disappears—and Adam finds himself being hunted by men with guns, and worse—a savage, man-eating dinosaur. Is the dinosaur real, or...
List Price: $38
ISBN: 9781101976326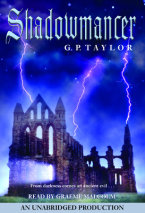 Obadiah Demurral no longer wants to worship God . . . he wants to be God!Vicar Obadiah Demurral isn't satisfied running the affairs of his village–now he wants to control the world. And if his plan works, he will obtain a weapon so powerf...
List Price: $46.75
ISBN: 9780739386019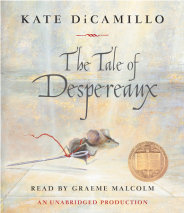 This is the story of Desperaux Tilling, a mouse in love with music, stories, and a princess named Pea. It is also the story of Miggery Sow, a slow-witted serving girl with a simple, impossible wish. These characters are about to embark on a journey t...
List Price: $19.99
ISBN: 9781400099139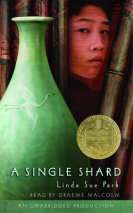 Tree-ear is an orphan boy in a 12th-century Korean potters' village. When he accidentally breaks a pot, he must work for the master to pay for the damage by setting off on a difficult and dangerous journey that will change his life forever.
List Price: $25.50
ISBN: 9780739359938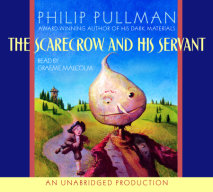 A tattered scarecrow stands in the middle of a muddy field, taking no notice of the violent thunderstorm around him. But when a bolt of lightning strikes him, fizzing its way through his turnip head and down his broomstick, the Scarecrow blinks with ...
List Price: $32.30
ISBN: 9780739345214