Download This List For Excel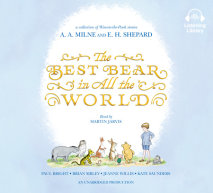 For the 90th anniversary of Winnie-the-Pooh, a sequel featuring new stories and a new character from the Hundred Acre Wood. Now a New York Times Bestseller. The Trustees of the Pooh Properties have commissioned four authors to write in the timel...
List Price: $22
ISBN: 9780735287655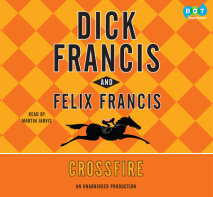 Shell-shocked after losing a foot during his tour in Afghanistan, Captain Tom Forsyth returns to his estranged mother's house. His mother has always put horses first and family last. But now she's being blackmailed for a hefty sum every week and bein...
List Price: $85.50
ISBN: 9780307877352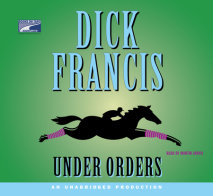 "Dick Francis is a genius."–Los Angeles TimesSid Halley returns–in a triumphant new novel from the grand master of crime fiction, Dick Francis. "Sadly, death at the races is not uncommon. However, three in a single after...
List Price: $76
ISBN: 9780307876379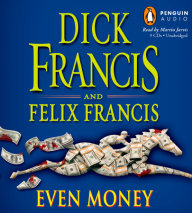 On the first day of Royal Ascot, the world's most famous horseracing meet, the crowd rejoices in a string of winning favorites. Ned Talbot has worked all his life as a bookmaker–taking over the family business from his grandfather–s...
List Price: $95
ISBN: 9781415959954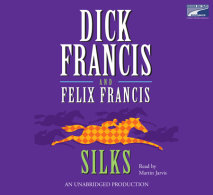 "Julian Trent, you have been found guilty by this court of perpetrating a violent and unprovoked attack on an innocent family, including a charge of attempted murder. You have shown little or no remorse for your actions and I consider you a dan...
List Price: $95
ISBN: 9781415959633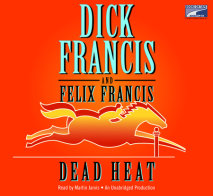 Hard on the heels of the triumph Under Orders comes Dead Heat, set against the backdrop of Britain's famed 2,000 Guineas stakes.Max Moreton is a rising culinary star, and his Newmarket restaurant, the Hay Net, has brought him great acclaim and ...
List Price: $85.50
ISBN: 9781415945223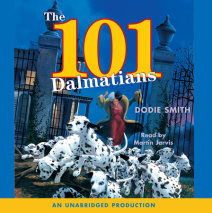 Puppies and more puppies! How will they all escape the evil Cruella de Vil?When the Dearlys' Dalmatians have their first litter of puppies–fifteen in all–everyone is delighted. But their joy is shattered when the pups are kidnapped! The h...
List Price: $38
ISBN: 9780739350942