Download This List For Excel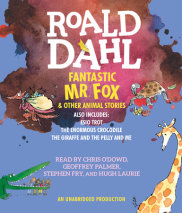 "Roald Dahl sometimes shared a tonal kinship with Ogden Nash, and he could demonstrate a verbal inventiveness nearly Seussian…[His] stories work better in audio than in print." –The New York TimesFANTASTIC MR. FOX Nobody outf...
List Price: $34
ISBN: 9781101928714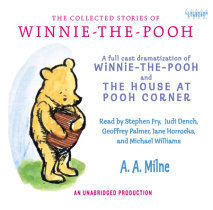 WINNIE-THE-POOHPOOH GOES VISITING and other storiesStory 1 In which we are introducedStory 2 In which Pooh goes visiting and gets into a tight placeStory 3 In which Pooh and Piglet go hunting and nearly catch a WoozleStory 4 In which Eeyore loses a t...
List Price: $33
ISBN: 9780307706119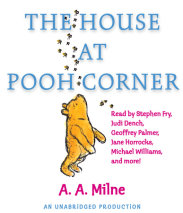 TIGER COMES TO THE FOREST and other storiesStory 1 In which a house is built at Pooh Corner for EeyoreStory 2 In which Tiger comes to the forest and has breakfastStory 3 In which Tiger is unbouncedStory 4 In which Eeyore finds the Wolery and Owl m...
List Price: $20
ISBN: 9780307706140