Download This List For Excel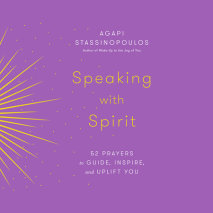 A collection of 52 prayers and stories to inspire, unlock inner strength, and navigate daily life with spirit, from the author of Wake Up to the Joy of You. "Prayer is a bridge to your truest self that you can access at any time."&md...
List Price: $66.50
ISBN: 9780593457184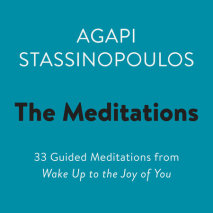 A special edition audio digital download, THE MEDITATIONS exclusively features 33 guided meditations from Agapi Stassinopoulos's Wake Up to the Joy of You plus a newly recorded introduction.These meditations taken from the audiobook Wake Up to the Jo...
List Price: $38
ISBN: 9781984827715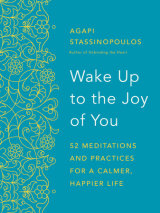 This is your year of self-discovery, a journey to create a life filled with grace, meaning, zest, peace, and joy. ONE OF HEALTHLINE'S 8 BEST MEDITATION BOOKS OF THE YEARWith warmth and wisdom from a lifetime of spiritual seeking, inspirational ...
List Price: $95
ISBN: 9780735284944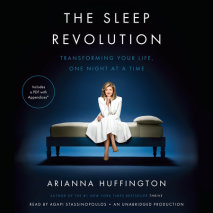 Co-founder and editor in chief of The Huffington Post Arianna Huffington shows how our cultural dismissal of sleep as time wasted compromises our health and our decision-making and undermines our work lives, our personal lives--and even our se...
List Price: $76
ISBN: 9780147522849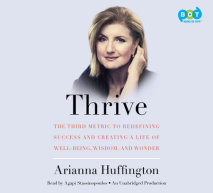 In Thrive, Arianna Huffington makes an impassioned and compelling case for the need to redefine what it means to be successful in today's world.   Arianna Huffington's personal wake-up call came in the form of a broken cheekbone and a nasty gash...
List Price: $66.50
ISBN: 9780804193955