Download This List For Excel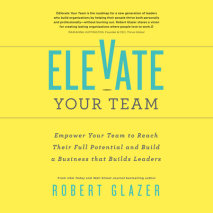 An impactful and essential follow up to the USA Today and Wall Street Journal bestseller ElevateEvery leader knows this delicate balancing act: to simultaneously generate better performance from your team, retain top talent, and build your organizati...
List Price: $47.50
ISBN: 9780593396292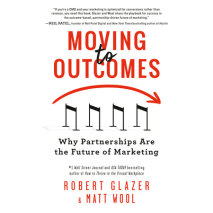 From bestselling author Robert Glazer and co-author Matt Wool comes a revolutionary approach to partnership marketing Partnership marketing is not new; it has existed in many different forms, and under many different names (such as affiliate marketin...
List Price: $38
ISBN: 9780593633175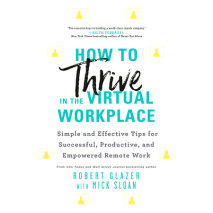 Remote work is here to stay,so if you can do it well, you're ahead of the game!The remote work revolution has been rapidly accelerated by the COVID-19 pandemic. How to Thrive in the Virtual Workplace shares insights from the remote employee, manager ...
List Price: $47.50
ISBN: 9780593501337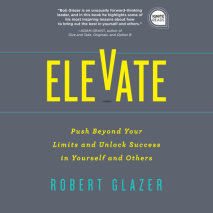 NOW A USA TODAY AND WALL STREET JOURNAL BESTSELLER!What are your limits? Care to break them?To inspire change in yourself and your team, you must break free from what's holding you down.In Elevate, Robert Glazer reveals four life-changing principles ...
List Price: $38
ISBN: 9780593402023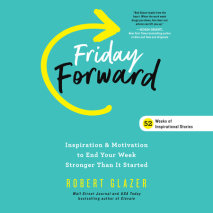 FROM USA TODAY AND WALL STREET JOURNAL BESTSELLING AUTHOR OF ELEVATEWake up. Get inspired. Change the world. Repeat.Global business leader and national bestselling author, Robert Glazer, believes we all have a responsibility ...
List Price: $28.50
ISBN: 9780593396278