Download This List For Excel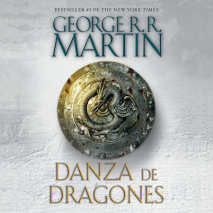 CANCIÓN DE HIELO Y FUEGO VDespués de una colosal batalla, el futuro de los Siete Reinos pende de un hilo, acuciado por nuevas amenazas que emergen de todos los rincones y en todas direcciones. En el este, Daenerys Targaryen, el ú...
List Price: $95
ISBN: 9781984889300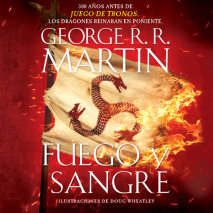 El libro que inspiró la serie House of the Dragon, este agosto en HBO.La fascinante historia de los Targaryen, la dinastía que reinó en Poniente trescientos años antes del inicio de Canción de hielo y fuego, narrada...
List Price: $95
ISBN: 9781984889201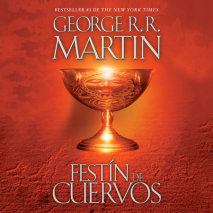 Canción de hielo y fuego IV "Cuando se apaga el clamor de las espadas, solamente queda carroña para los cuervos". Tras siglos de guerras descarnadas, los siete poderes que dividen la tierra se han diezmado unos a o...
List Price: $95
ISBN: 9781984889287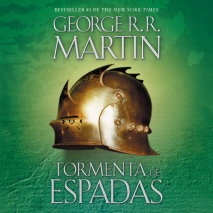 Canción de hielo y fuego III "La espada llameante dejó a su paso largas estelas de fuego… El acero cantó contra el acero". Arrasados por la guerra, los Siete Reinos pronto sufrirán un lar...
List Price: $95
ISBN: 9781984889263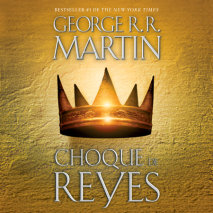 Cuando los reyes están en guerra, toda la tierra tiembla… "Ahora hay más reyes en el reino que ratas en un castillo", afirma uno de los personajes de Choque de reyes. Después de la sospechosa muerte de Rob...
List Price: $95
ISBN: 9781984889249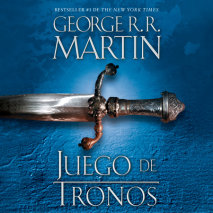 Con Juego de Tronos George R. R. Martin ha creado una obra maestra, ofreciendo todos los mejores aspectos del género. Misterio, intriga, romance y aventura llenan las páginas de este primer volumen de la monumental saga Canción d...
List Price: $95
ISBN: 9781984889225