Download This List For Excel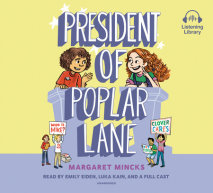 The Poplar Kids are taking over their middle school in this uproariously funny sequel to Payback on Poplar Lane, which NYT bestselling author Chris Grabenstein called "the funniest book I've read in years." Clover O'Reilly is super psy...
List Price: $45
ISBN: 9781984838551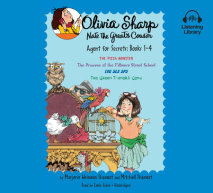 Olivia Sharp, cousin to super sleuth Nate the Great, is a detective too! Rather than solve mysteries like Nate, Olivia helps friends with their problems by detecting what's wrong beneath the surface. You'll be won over by Olivia's spunk, eccentriciti...
List Price: $24
ISBN: 9780525590552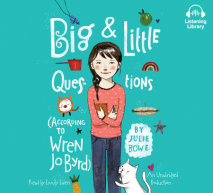 A Publishers Weekly and Barnes & Noble Best Book of the Year about Wren Jo Byrd, a nine-year-old introvert whose life has gone topsy-turvy ever since her dad moved out."By turns heartbreaking and heartwarming—exactly like real life. Julie B...
List Price: $30
ISBN: 9781524750060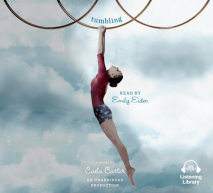 For fans of Make It Or Break It, a novel about the road to Olympics for the world's most elite gymnasts.Work harder than anyone. Be the most talented. Sacrifice everything. And if you're lucky, maybe you will go to the Olympics.   Grace li...
List Price: $63
ISBN: 9780451485564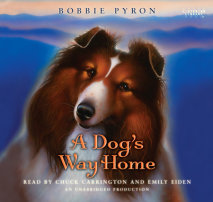 Daddy says, "Most folks got a north star in their life—something that gives their life extra meaning. Mine is music."Without even thinking, I say, "Mine is Tam." Abby knows that Tam, her Shetland sheepdog, is her no...
List Price: $43
ISBN: 9780449013892