Download This List For Excel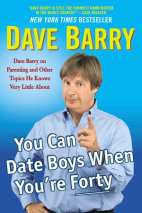 If there's one thing that New York Times bestselling author and Pulitzer Prize-winning columnist Dave Barry is an expert on, it's raising a daughter.…which means he's not an expert on much considering the breadth of ...
List Price: $28.50
ISBN: 9781101975350
Seth Weinstein always knew Tina was way, way, way out of his league. Which is why he's still astonished that he's on a plane heading for their wedding in Florida. The Groom Posse has already pulled an airport prank on him—...
List Price: $76
ISBN: 9781101928004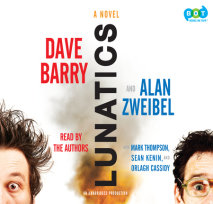 Philip Horkman is a happy man, the owner of a pet store called The Wine Shop, and on Sundays a referee for a local kids' soccer league. Jeffrey Peckerman is the sole sane person in a world filled with goddamned jerks and morons, and he's ...
List Price: $47.50
ISBN: 9780307989772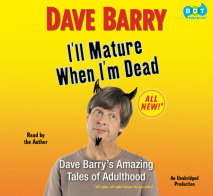 A brilliantly funny exploration of the treacherous state of adulthood by a Pulitzer Prize–winning humorist. In eighteen hilarious pieces, Dave Barry tackles everything from fatherhood, new fatherhood ("Over the next five years, you w...
List Price: $38
ISBN: 9780307737779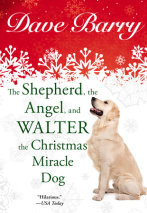 The national bestseller from the Pulitzer Prize–winning author—one of the warmest and most delightful Christmas stories ever.  With fond nostalgia, Dave Barry takes readers back to a simpler time: The year is 1960, and young Doug Bar...
List Price: $17.10
ISBN: 9781101929292