Download This List For Excel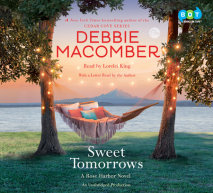 The much-anticipated conclusion to Debbie Macomber's beloved Rose Harbor series, set in the picturesque town of Cedar Cove, Sweet Tomorrows is a vibrant and poignant novel of letting go of fear, following your heart, and embracing the future&md...
List Price: $40
ISBN: 9780735209893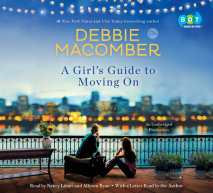 NEW YORK TIMES BESTSELLER • In this powerful and uplifting novel, a mother and her daughter-in-law bravely leave their troubled marriages and face the challenge of starting over. When Nichole discovers that her husband, Jake, has been unfaithful...
List Price: $76
ISBN: 9780553398892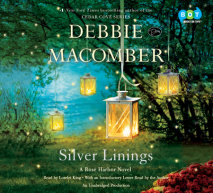 NEW YORK TIMES BESTSELLERSet in Cedar Cove's charming Rose Harbor Inn, Debbie Macomber's captivating new novel follows innkeeper Jo Marie and two new guests as they seek healing and comfort, revealing that every cloud has a silver lining,...
List Price: $76
ISBN: 9780553399028
NEW YORK TIMES BESTSELLER • An inspiring standalone novel about the enduring bond between sisters, the power of forgiveness, and a second chance at love. Growing up, Cassie Carter and her sisters, Karen and Nichole, were incredibly close&md...
List Price: $76
ISBN: 9780553398861