Must-Listens Before Seeing A Wrinkle in Time
This classic fantasy story has captured hearts and imaginations ever since it was first published in 1962. In fact, Madeleine L'Engle won the 1963 Newbery Medal for this beloved title. Needless to say, we've been excited about the movie adaptation of A Wrinkle in Time ever since it was announced the film was in production.
Take a look at the trailer and you'll see why we're so pumped for the movie.
To prepare for the movie (or to stay in L'Engle's fantastic universe after you've seen the film), there are several audiobooks that fans of all ages will enjoy: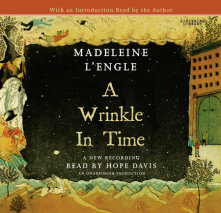 What better way to prepare for the movie than checking out the book that started it all! If you have already read A Wrinkle in Time, brush up on the story by listening to it again! This movie tie-in audiobook includes an introduction read by the film's director, Ava DuVernay, a foreword read by the author, and an afterword read by Madeleine L'Engle's granddaughter Charlotte Jones Voiklis.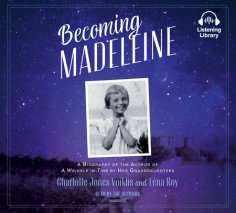 This middle-grade biography explores the life and works of Madeleine L'Engle. Written and narrated by her granddaughters, this story speaks not only to fans of the icon's work, but to anyone interested in writing, legacy, and the impact of one person on the people that love her.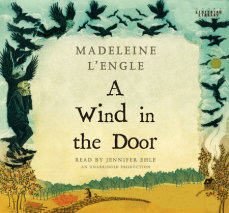 This is the second book in the Time Quintet, the five-book fantasy and sci-fi series written by L'Engle (the first being A Wrinkle in Time). Join Meg Murry and her brother, Charles Wallace, as they encounter dragons, journey into space, and battle evil to ultimately combat Charles Wallace's illness. This is narrated by the wonderful actress Jennifer Ehle (most well-known for her portrayal of Elizabeth Bennet in Pride & Prejudice) so the listening journey is delightful.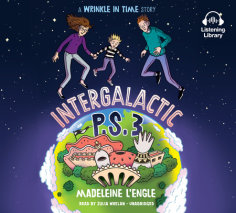 We keep up with Meg and Charles Wallace from A Wind in the Door in this stand-alone chapter book. Thoughtful, adventurous, and unique, Intergalactic P.S. 3 is a stunning story of the power of love to span the universe and is the perfect entry into the world of A Wrinkle in Time for young listeners.

Round out your collection with more Madeleine L'Engle audiobooks. Take a look at these listens.