Collection Development, In The Studio
Must-Listen Librarian Podcasts
Check out these librarian-hosted podcasts and get the inside scoop on the authors that you know and love!
The Professional Book Nerds have a deep knowledge for the literary world and helps thousands of libraries with collection development, making us uniquely positioned to provide suggestions and recommendations for readers around the world.

On today's episode, Jill is joined by comedy-horror author Grady Hendrix to discuss his new book THE FINAL GIRL SUPPORT GROUP.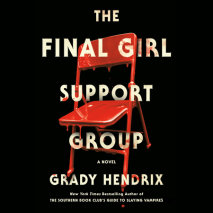 In horror movies, the final girls are the ones left standing when the credits roll. They made it through the worst night of their lives…but what happens after?

Jill from Overdrive is joined by the hilarious Helen Ellis to discuss her new book BRING YOUR BAGGAGE AND DON'T PACK LIGHT. They discuss long-term friendships, growing older, and keeping busy.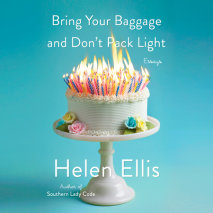 The bestselling author of American Housewife and Southern Lady Code returns with a viciously funny, deeply felt collection of essays on friendship among grown-ass women.

To hear more of our authors on the Professional Book Nerds Podcast, click here.

Turn the Page—Syosset Library
A podcast from the librarians at Syosset Library.

SURVIVE THE NIGHT brings us back to the early 90's where Charlie, a guilt ridden film theory student gets into a car with a stranger for a ride home from college. The night ahead takes some very surprising turns that will leave Sager's fans wondering what awaits at the next stop.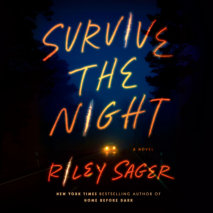 It's November 1991. Nirvana's in the tape deck, George H. W. Bush is in the White House, and movie-obsessed college student Charlie Jordan is in a car with a man who might be a serial killer

Jessica Chiarella author of LOST GIRLS joined the
Turn the Page
podcast to talk about how her thriller utilizes the current boom in True Crime podcasts and the emotional impact of missing persons within the family of the victim. Faces on the Milk Carton did come up in conversation as did the appeal of characters who make very questionable choices.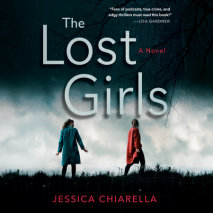 When her true-crime podcast becomes an overnight sensation, a young woman is pulled into the web of a case that may offer a surprising connection to her own sister's disappearance years earlier.

Circulating Ideas facilitates conversations with the innovative people and ideas inspiring libraries to grow and thrive in the 21st century.
Steve chats with Marie Benedict and Victoria Christopher Murray, authors of THE PERSONAL LIBRARIAN, about their early childhood experiences in libraries, why they found Belle da Costa Greene's story so compelling and relevant to our modern times, and why they're writing soulmates.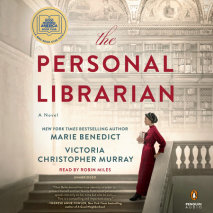 A remarkable novel about J. P. Morgan's personal librarian, Belle da Costa Greene, the Black American woman who was forced to hide her true identity and pass as white in order to leave a lasting legacy that enriched our nation.

Steve chats with Imbolo Mbue, author of HOW BEAUTIFUL WE WERE and
Behold the Dreamers
, about how a library display helped inspire her to start writing, the characters and themes she tackles in her work, writing as catharsis, and what it's like to get a phone call from Oprah.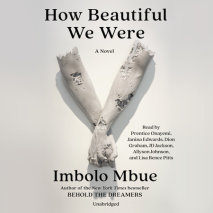 A fearless young woman from a small African village starts a revolution against an American oil company in this sweeping, inspiring novel from the New York Times bestselling author of Behold the Dreamers.

Top Shelf at Merrick Library
Top Shelf at the Merrick Library is a podcast of all things books. Everything you'll need to stock your TOP SHELF!
For this episode, we talk about his latest publication, ALL TOGETHER NOW. Please feel free to sing right along with that title! So grab your beach towels, unfold your picnic blankets and check this one out! This novel of friendship will kick off your summer reading perfectly!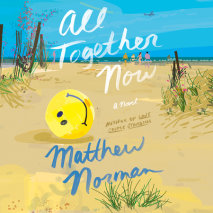 A dying man brings his oldest friends together for one last beach blowout in this witty, heartfelt novel from the author of Last Couple Standing..