Awards & Recognition
May 2020 LibraryReads Are Something to Talk About—and Listen to!
May the May 2020 LibraryReads list give your patrons something to talk about! It will make them happy (and they'll know it!). They will even make for the perfect beach reads—and listens…We're all adults here, you get my point. Enjoy this fantastic list! See why these books got the librarians' votes of approval. Audiobook clips will appear as soon as they're available…And don't forget June is Audiobook Month so recommend these top-notch picks that will be out just in time to celebrate! See the full May 2020 LibraryReads Top Ten List here.
TOP PICK!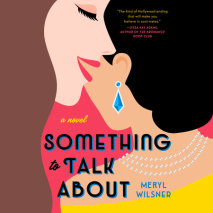 "Jo, a successful producer and screenwriter, asks her assistant Emma to attend the SAG awards with her as a buffer to field questions. But after a red carpet photograph, rumors start spreading about their romantic involvement. A sweet, slow burn romance that gets steamy at the end between two people who obviously respect and value the other, despite various communication issues that arise. Give to readers who liked
Girl Gone Viral
(Rai),
The Hating Game
(Thorne), and
Red, White & Royal Blue
(McQuiston)."—Julie Graham, Yakima Valley Libraries, Yakima, WA
NoveList read-alike:
When Katie Met Cassidy
by Camille Perri, read by Allyson Ryan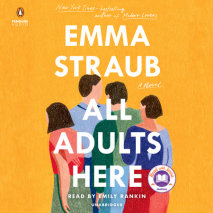 "The ripple effects of choices linger for years and ultimately shape matriarch Astrid and her children. As several generations grapple with their own truths, an opportunity to begin again ultimately draws them all closer. This book asks the question, "Who is truth ultimately for, who benefits from it, and who does it hurt?" For fans of
Clock Dance
(Tyler) and
The Most Fun We Ever Had
(Lombardo)."—Jesica Sweedler DeHart, Neill Public Library, Pullman, WA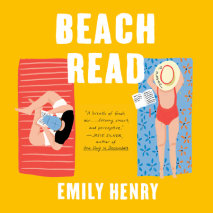 "Hooray for smart, emotional, well-written romance! Two old enemies meet by chance and decide to solve their writer's block by swapping genres: Literary writer Augustus will trade his cynicism for a happily ever after, while January will try a 'serious' novel where everyone ends up realistically miserable. What could go wrong? For readers who like Susan Mallery and Jennifer Crusie."—Sharon Layburn, South Huntington Public Library, Huntington Station, NY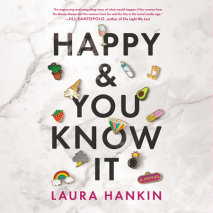 "Claire is a musician whose former band became famous without her. She takes a gig singing nursery rhymes for a playgroup, and her life takes a couple of sharp lefts from there! For fans of Elin Hilderbrand and
Elizabeth Berg
."—Danielle Hansard, Westland Public Library, Westland, MI
HALL OF FAME PICK!
"What if Hillary Rodham heeded the red flags that came with dating Bill Clinton in the 1970s? Sittenfeld really captures the voice of a strong, brilliant, independent female narrator in this warm, whip-smart take on what could have been."—Lindsay Jensen, Nashville Public Library, Nashville, TN
Read-alikes:
The Senator's Wife by Sue Miller, read by Blair Brown
The Hopefuls by Jennifer Close, read by Jorjeana Marie

You can also find more on these picks over at the
Penguin Random House Library blog
.