Collection Development
March is Crafting Month: Listen to Audiobooks While You Make Stuff!
No matter their creative outlets of choice, productive patrons can keep their hands free for crafting while hearing the latest listens from their local library. Short stories can be "sew perfect" to get a little done each day; sparkly listens from favorite authors can entertain ears behind an easel; delicious listens add spice to kitchen creativity; and narrative nonfiction can act as the glue that keeps readers riveted to any crafting project for hours on end.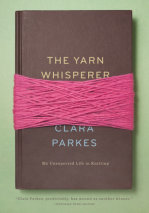 In
The Yarn Whisperer: Reflections on a Life in Knitting
, renowned knitter and author Clara Parkes ponders the roles knitting plays in her life via 22 captivating, poignant, and laugh-out-loud funny essays. Also check out Parkes'
Knitlandia
.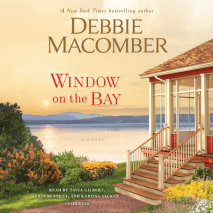 It's no secret that Debbie Macomber is an avid knitter and audiobook listener. Suggest patrons combine this gentle listen led by three fabulous narrators (plus, an author's note read by Macomber herself) with their latest knitting project for maximum motivation—mixed with a bit of romantic daydreaming.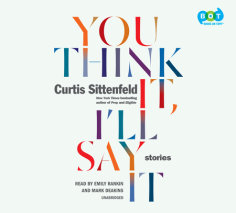 Short stories are perfect for crafting projects. This 2020 Audie Award-nominated listen is an easy recommendation for Sittenfeld fans and newer audiobook listeners, especially as they start placing holds for the eagerly-awaited
Rodham
.
Coming soon: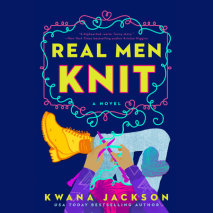 On sale this May, a delightful romance about four brothers who struggle to keep open the doors of their late adoptive mother's beloved Harlem knitting shop.
You must see this talented author's handmade creations:
On the blog:
Why THE IMMORTALISTS author Chloe Benjamin loves to listen while she knits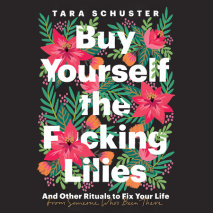 Brutally honest, often hilarious, hard-won lessons in learning to love and care for yourself from a young vice president at Comedy Central who was called "ahead of her time" by Jordan Peele. Check her out on our podcast
This is the Author
.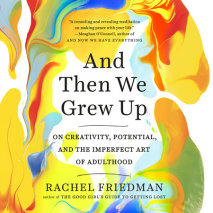 A journey through the many ways to live an artistic life sure to inspire patrons as they practice their own creativity—whatever that looks like for them. "Rubins's graceful narration enhances this enriching message about creating a broader notion of accomplishment."—
AudioFile
Earphones Award. Check out a conversation between author and narrator on our podcast
This is the Author
.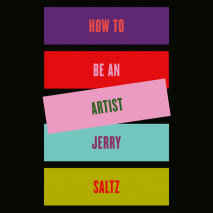 Art has the power to change our lives. For many, becoming an artist is a lifelong dream. But how to make it happen? Who better to accompany a patron on their latest project than Jerry Saltz, one of the art world's most celebrated and passionate voices? He offers an indispensable handbook for creative people of all kinds. "An encouraging read for those cautious but eager to make art."—Library Journal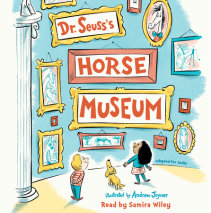 A never-before-published Dr. Seuss book about creating and looking at art! "[Wiley's] compelling narration sparkles with curiosity."—Booklist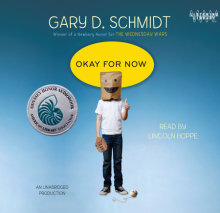 Doug's life is changed when he first sees the plates of John James Audubon's Birds of America at the local library. This Odyssey Honor-winning audiobook will help middle grade listeners discover the transforming power of art over disaster in a story about creativity and loss, love and recovery, and survival.
Coming soon: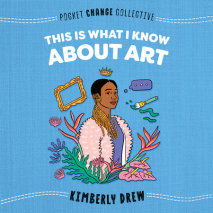 In this powerful and hopeful account, arts writer, curator, and activist Kimberly Drew reminds us that the art world has space not just for the elite, but for everyone.
This is the Illustrator! Hear from award-winning artist Melissa Sweet
In this special episode of
This Is the Author
, we present:
This Is the Illustrator!
Meet artist and Caldecott Honor winner Melissa Sweet, who illustrated the audiobook cover for the new Audie Award-winning production of E.B. White's
Charlotte's Web
, narrated by Meryl Streep and a full cast.
MAKER-SPACE MUST-HEAR PICKS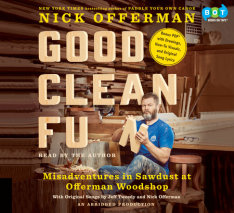 Nick Offerman returns with the subject for which he's known best—his incredible real-life woodshop—in a program that includes five original songs!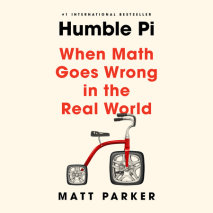 A fun audiobook-length answer to anyone who ever put their hand up in math class and asked, "When am I ever going to use this in the real world?"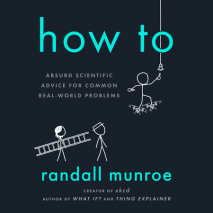 "Wheaton's conversational tone creates an excellent juxtaposition with the author's dry humor and embellished scientific commentary, giving listeners a delightful learning experience that frequently finds them laughing out loud."—AudioFile