Awards & Recognition, Collection Development
Make it an (Audio)Bookish July with LibraryReads
Expect an uptick in audio check-outs as the temperature rises and patrons head out on summer road trips, or desire hot new hands-free reading picks for a run or relaxation. Thanks to the great taste of librarians across the country, the monthly list of LibraryReads are always in high-demand. Don't forget to offer the audio editions and promote your digital collections to patrons who are eagerly awaiting the discovery of a new favorite book. With the top July pick on audio, THE BOOKISH LIFE OF NINA HILL, plus two Hall of Fame standouts, and six more sensational selections available from BOT, this list is sure to leave you smiling as you check out the audio clips below. Happy listening! And happy summer!
LibraryReads Top Pick for July!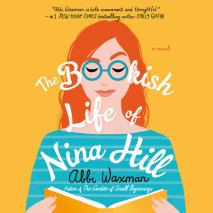 LibraryReads review:
"Nina likes her bookish life just fine. She works in a bookstore and is on a highly competitive trivia team. She is funny and snarky and great company (says this reader). Suddenly, a father she never knew dies and leaves her with a pack of brothers and sisters and Nina may be forced out of her comfortable reading chair. For readers who enjoyed
Waiting for Tom Hanks
by Kerry Winfrey and
The Bookshop
by Penelope Fitzgerald."—Eileen Curley, Hagaman Public Library, East Haven, CT
Why try the audio? Those leading the busiest bookish lives can fit the audio in wherever they go this summer. A great squint-free reading choice for sunny beach days, or a refreshing listen to lighten up a too-hot commute. Plus, Odyssey Honor-winning audiobook narrator Emily Rankin is a delight.
Hall of Fame Author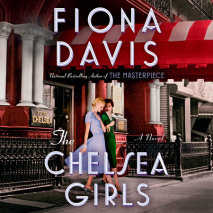 LibraryReads review:
"Amid the paranoia of the Red Scare, two women forge an indelible friendship. Davis' latest historical fiction gem highlights an important chapter of American history against the vivid backdrop of 1950s New York."—Debbie Lease, Hillsdale Public Library, Hillsdale, NJ
Why try the audio? Historical fiction on audio is the perfect armchair time-travel experience plus, with two narrators as listeners' guides to 1950s NYC, the audio allows Fiona Davis fans to close their eyes and put themselves right in the middle of her riveting story.
Hall of Fame Author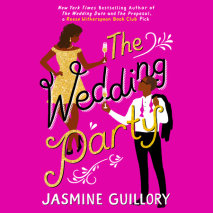 LibraryReads review:
"Maddie and Theo love to hate each other until they find themselves together at the one place they least expected–in bed. This laugh-out-loud story is the perfect companion to Guillory's earlier romances."—Afton Finley, Waseca Public Library, Waseca, MN
NoveList Read-alike: Intercepted by Alexa Martin
Why try the audio? Janina Edwards is back to narrate her third Guillory audiobook. She won an Earphones Award for her narration of The Wedding Date: "Edwards fully expresses all the sassiness, boldness, and romance of this story."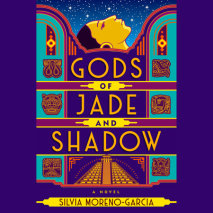 LibraryReads review:
"In 1920s Mexico, a young woman unwittingly awakens a Mayan god and is pulled into his quest for vengeance. The odyssey that follows takes her through the jungles to Mexico City and the underworld as she realizes her inner strength and passion. For readers who enjoyed
Uprooted
and
Circe
."—Emily Plagens, Allen Public Library, Allen, TX
Why try the audio? Fairy-tale-like odysseys seem tailor-made for a dreamy audio experience. Inspired by Mexican folklore, this production is beautifully brought to life by a multi-lingual narrator.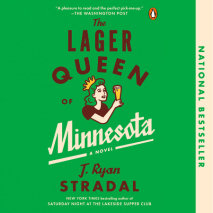 LibraryReads review:
"A heartwarming and witty novel with a distinctly Minnesotan feel, the author follows two sisters and their grandmother who become involved in the brewing industry. For readers who loved
Where'd You Go Bernadette
."—Katelyn Boyer, Fergus Falls Public Library, Fergus Falls, MN
NoveList Read-alike: Clock Dance by Anne Tyler
Why try the audio? Tony Award-winning actress Judith Ivey reads the audio! Rumor has it that she started drinking beer after narrating this novel, the descriptions were just that good.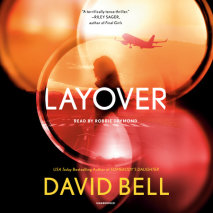 LibraryReads review:
"Joshua's life has become a predictable pattern of departures and arrivals, a lot of his time spent in airports until he meets Morgan on a layover and there is an instant connection. during a layover, with whom he feels a deep connection. The next time he sees her is on the news as a missing person. For readers who liked
Faithful Place
by Tana French and
Emma in the Night
by Wendy Walker."—Michelle Magnotta, Mamaroneck Public Library, Mamaroneck, NY
Why try the audio? Thrillers and suspense listens continue to top the list of most in-demand audio genres. Just try pressing pause on this psychological thrill-ride. Listen with the lights on.
LibraryReads review:
"A young woman gets a job house sitting in one of New York's oldest and most glamorous apartments. A slow-burn full of twists and turns and a shocking conclusion. For readers who enjoyed
The Wife Between Us
and
The Woman in the Window
."—Megan Alabaugh, Rocky River Public Library, Rocky River, OH
NoveList Read-alike: The Girl Before by J.P. Delaney
Why try the audio? Another irresistible thrilling listen from Sager, read by Julliard-trained actress, Dylan Moore. Her youthful and nuanced voice is the perfect match for this twisty tale.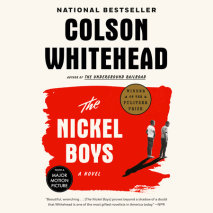 LibraryReads review:
"An incredibly powerful story about an abusive boys' reform school in the 1960s. Whitehead skillfully brings each character to life even as they suffer physical and emotional horrors. For fans of
Panopticon
by Jenni Fagan."—Mara Bandy Fass, Champaign Public Library, Champaign, IL
Why try the audio? Award-winning narrator JD Jackson brilliantly handles the narration of this powerful novel and is joined on the recording by author Whitehead who reads the acknowledgements.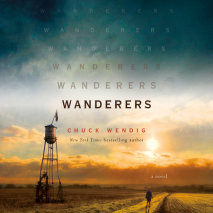 LibraryReads review:
"A pandemic is sweeping the nation that causes affected people to sleepwalk. They cannot be awoken and family and friends must accompany them on their journey while the CDC tries to find the cause and cure. For fans of
Cryptonomicon
and
The Windup Girl
."—Kyle Sederstrom, Overbrook Public Library, Overbrook, KS
NoveList Read-alike: The Stand by Stephen King
Why try the audio? For more than just the sci-fi fan, recommend this audio to anyone in need of an epic summer listen. Plus, with two talented narrators behind the mic, you can't go wrong.