Marketing Tips
Magic Tree House @ Home: Audiobooks and Activities
"It's just a way of life…I get to revisit it, feel the fresh adventure…it's a good day when I go to record."—Mary Pope Osborne
It's the rare author who can say they have narrated 70 of their books for audio. But then again, Mary Pope Osborne has always had magic up her sleeve. The Magic Tree House series brings joy and adventure, plus history, science, and more fun facts galore to middle grade readers and listeners everywhere. Each audiobook transports listeners back in time and around the world.
Invite Mary Pope Osborne into any family's home thanks to these magical audiobooks read by the author, plus, scroll down to find an interview with Osborne, and links to free printable resources and activities to keep kids and families engaged with the stories after a book has ended.



Welcome to the Magic Tree House – listen to audiobook clips!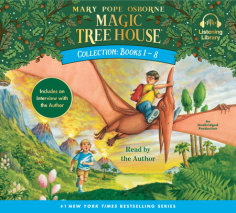 "Author Mary Pope Osborne proves herself to be a narrator who can stand up with the pros. Her voices for Jack and Annie are subtly distinct and pitch-perfect."—AudioFile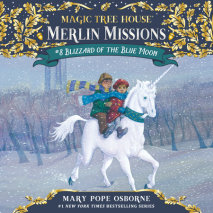 "[Osborne's] skillful use of dialect and pitch rounds out and authenticates the characters. Her unmistakable New York accent makes the trip to the Big Apple seem entirely realistic…Osborne's unhurried pacing and mellifluous voice are well-suited for young listeners' ears. A natural for series fans."—Booklist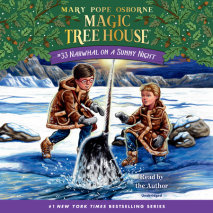 *NEW* The #1 bestselling Magic Tree House series is ready to whisk listeners away through time with Jack and Annie! This time, meet famous explorer Leif Erikson and help save a narwhal!
View all of Mary Pope Osborne's audiobooks.
This is the Author podcast episode with Mary Pope Osborne
FREE Printable Resources and at-home fun
Downloadable Magic Tree House Games, Activities, Fanzines, and Misc Items:

MTH Growing Readers Activity Book
Winter 2020 Inside the Tree House Fanzine
Adventure Activities
Passport to Adventure