Space Listens for Kids: Listen and Learn
6 Results
Celebrate World Space Week from October 4-10 with these out-of-this-world entertaining and educational audiobooks!
"The General Assembly declares October 4 thru 10 World Space Week to celebrate each year at the international level the contributions of space science and technology to the betterment of the human condition"—UN General Assembly resolution, December 6, 1999
Download This List For Excel
Send Collection To Cart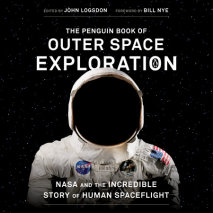 The fascinating story of how NASA sent humans to explore outer space, told through a treasure trove of historical documents--publishing in celebration of NASA's 60th anniversary and with a foreword by Bill Nye"An extremely useful and thought provokin...
List Price: $95
ISBN: 9780525641216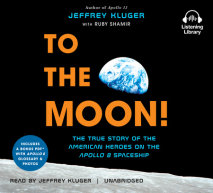 The exciting and inspiring true story of Apollo 8, the first crewed spaceship to break free of the Earth's orbit and reach the moon, by the best-selling author of Apollo 13.What's more exciting than spaceships and astronauts? How about a spaceship ca...
List Price: $50
ISBN: 9780525531371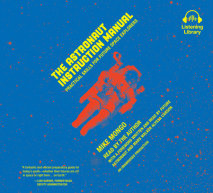 Endorsed by authors, teachers, scientists and Congressmen, Mike Mongo's Astronaut Instruction Manual for Pre-Teens excites a new generation of space explorers. The audiobook, designed for children between the ages of 8 and 13, is a function...
List Price: $12
ISBN: 9781524752163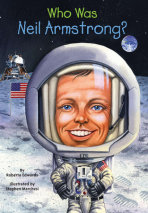 On July 20, 1969, Neil Armstrong stepped on the moon and, to an audience of over 450 million people, proclaimed his step a giant leap for mankind. This Eagle Scout built his own model planes as a little boy and then grew up to be a test pilot for exp...
List Price: $22
ISBN: 9780451484505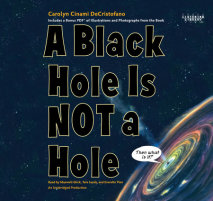 If a black hole is not a hole, then what is it? Find out what black holes are, what causes them, and how scientists first discovered them. Learn how astronomers find black holes, get to know our nearest black-hole neighbor, and take a journey that wi...
List Price: $22
ISBN: 9780804121828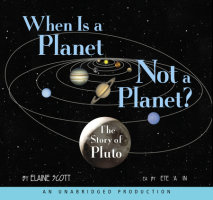 Q: When is a planet not a planet? Scientists have argued for years over the answer to this question. And central to their debate has been Pluto, the tiny orb circling the Sun at the outermost reaches of our solar system. Then on August 24, 2006, a gr...
List Price: $17
ISBN: 9780739363362