Run Away with the Circus
3 Results
The crowd will cheer for these amazing adult and children's tales from under the big top. (We're not clowning around.)
Download This List For Excel
Send Collection To Cart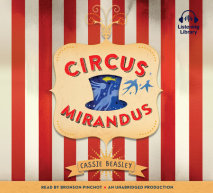 Fans of Big Fish, Peter Pan, and Roald Dahl will fall in love with Circus Mirandus, which celebrates the power of seeing magic in the world.Do you believe in magic?Micah Tuttle does.Even though his awful Great-Aunt Gertrudis doesn't approve, Mi...
List Price: $40
ISBN: 9781101892336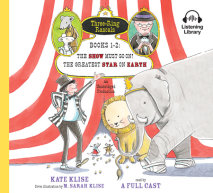 This audiobook collection includes:Three-Ring Rascals, Book 1: The Show Must Go On!When Sir Sidney, a kindly old circus owner, becomes too tired to travel with his show, he places a Help Wanted ad in the newspaper. Enter Barnabas Brambles: "I h...
List Price: $20
ISBN: 9781101891872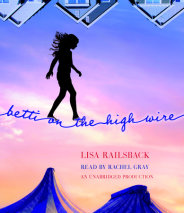 Ten-year-old Babo and the other leftover kids live on an abandoned circus camp in a war-torn country. Babo believes her circus-star parents will come back for her any day now, so she is not one bit happy when an American couple adopts her. She hates ...
List Price: $43
ISBN: 9780307738295