Recommended Listens for Hamilton fans
7 Results
Audiobooks put you in the room where it happened. Hamilton fans who have listened to the soundtrack on repeat hundreds of times can add some new listens to their mix. Read our blog post to see why these audiobooks were selected by the Nerdy Book Club as the top books for Hamilnerds, plus, we've added in some must-hear history featuring Alexander Hamilton himself, as well as audios featuring narrators who performed in the beloved musical like Lin-Manuel Miranda reading The Brief Wondrous Life of Oscar Wao and Leslie Odom Jr. reading Like No Other.
Download This List For Excel
Send Collection To Cart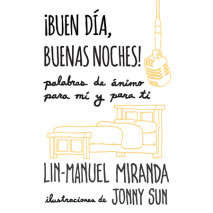 Del creador y protagonista de Hamilton, y con hermosas ilustraciones de Jonny Sun, nos llega un libro de afirmaciones para inspirar a sus lectores al comienzo y final de cada día. ¡Buenos días! ¡Buenos días!...
List Price: $22.80
ISBN: 9780593104439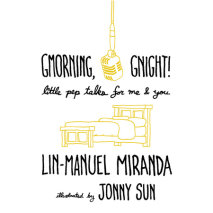 From the creator and star of Hamilton comes an audiobook of affirmations to inspire listeners at the beginning and end of each day."When the world is bringing you down, Gmorning, Gnight! will remind you that you are awesome."—B...
List Price: $22.80
ISBN: 9781984885975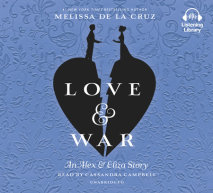 A New York Times Bestseller!The thrilling romance of young Alexander Hamilton and Eliza Schuyler continues in the sizzling sequel to the New York Times bestselling Alex & Eliza: A Love Story1781. Albany, New York.As the war for American independe...
List Price: $60
ISBN: 9780525625636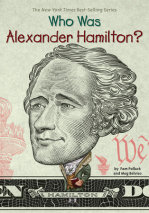 Read the story of the Founding Father who inspired the smash Broadway musical.Born in the British West Indies and orphaned as a child, Alexander Hamilton made his way to the American Colonies and studied to become a lawyer. He joined a local militia ...
List Price: $22
ISBN: 9780525493709
An entertaining look at the life and wisdom of Alexander Hamilton, the Founding Father who mastered the arts of wit, war, and wealth, long before becoming the subject of the runaway Broadway hit Hamilton: An American Mus...
List Price: $57
ISBN: 9781524733988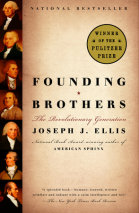 An illuminating study of the intertwined lives of the founders of the American republic--John Adams, Aaron Burr, Benjamin Franklin, Alexander Hamilton, Thomas Jefferson, James Madison, and George Washington.During the 1790s, which Ellis calls the mos...
List Price: $95
ISBN: 9781524733933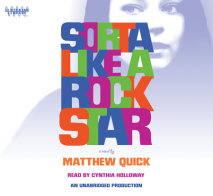 "This special book dares us to embrace audacious hope. Amber Appleton is my hero."—Sara Zarr, author of Once Was Lost and National Book Award finalist Story of a Girl Amber Appleton lives in a bus. Ever since her mom's bo...
List Price: $47
ISBN: 9780307738141