Listening Library's 2018 ALA Award Winners
7 Results
Listening Library is excited to announce our 2018 ALA Award Winners on audiobook! From two Odyssey Honors (THE BOOK OF DUST and A BOY CALLED CHRISTMAS), to the Printz Award Winner (WE ARE OKAY), the Coretta Scott King/John Steptoe New Talent Award (THE STARS BENEATH OUR FEET), and many more, we encourage you to share these remarkable and diverse stories with your young patrons. Learn more about our ALA Award Winners on our blog.
Download This List For Excel
Send Collection To Cart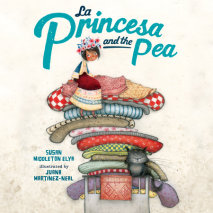 The Princess and the Pea gets a fresh twist in this charming bilingual retelling, winner of the Pura Belpré Medal for Illustration.El príncipe knows this girl is the one for him, but, as usual, his mother doesn't agree.The queen has a s...
List Price: $22
ISBN: 9781984829214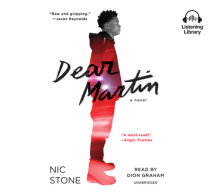 "Powerful, wrenching." –JOHN GREEN, #1 New York Times bestselling author of Turtles All the Way Down"Raw and gripping." –JASON REYNOLDS, New York Times bestselling coauthor of All American Boys"A must-read!" &nd...
List Price: $38
ISBN: 9781524782344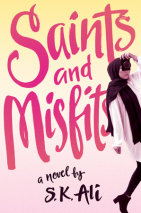 Saints and Misfits is an unforgettable debut novel that feels like a modern day My So-Called Life…starring a Muslim teen.There are three kinds of people in my world:1. Saints, those special people moving the world forward. Sometimes ...
List Price: $56
ISBN: 9780525589228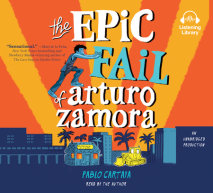 A 2018 Pura Belpré Author Honor BookSave the restaurant. Save the town. Get the girl. Make Abuela proud. Can thirteen-year-old Arturo Zamora do it all or is he in for a BIG, EPIC FAIL? For Arturo, summertime in Miami means playing ba...
List Price: $35
ISBN: 9781524775193
Winner of the 2018 Pura Belpre Award!"A book for anyone mending from childhood wounds."—Sandra Cisneros, author of The House on Mango Street   In this unforgettable multicultural coming-of-age narrative—based on the autho...
List Price: $40
ISBN: 9781524755072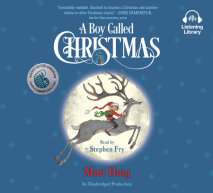 2018 Odyssey Honor 2018 ALSC Notable Children's RecordingBefore there was Santa Claus, there was a young boy who believed in the impossible. . . . Lemony Snicket meets Elf in this warmhearted Christmas caper.   Eleven-year-old N...
List Price: $30
ISBN: 9780735207813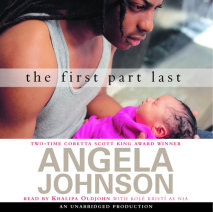 Bobby is a typical urban New York City teenager--impulsive, eager, restless. For his sixteenth birthday he cuts school with his two best buddies, grabs a couple of slices at his favorite pizza joint, catches a flick at a nearby multiplex, and gets so...
List Price: $20.40
ISBN: 9780739345115