Halloween Listens for Kids
7 Results
Trick or treat? Put Halloween in your headphones, play stories on the way to the pumpkin patch, and pick more than a few good apples of an audio story with these sweet treats!
Download This List For Excel
Send Collection To Cart
Carve out family time for this Halloween read starring the younger siblings of the A to Z Mysteries kids! October is for Ogre... In the tenth book of the Calendar Mysteries - an early chapter book mystery series - there's a haunted house in Gre...
List Price: $22
ISBN: 9780593678152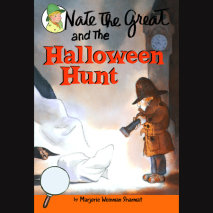 Carve out family time for this Halloween read perfect for beginning readers! Kids can problem-solve with Nate, the world's greatest detective, using logical thinking to solve mysteries! It is Halloween night, and all the kids are dressed up to...
List Price: $22
ISBN: 9780593679111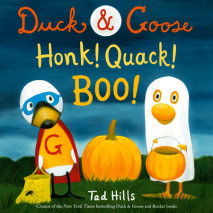 It's Halloween in the meadow, and the beloved, classic, and New York Times bestselling feathered friends Duck & Goose go trick-or-treating! Now an animated series, available to stream on Apple TV+!   Duck is going as a spooky ghos...
List Price: $22
ISBN: 9780593632000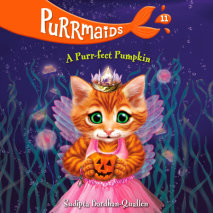 Chapter book readers' favorite kitten mermaids are back in their second holiday title -- it's time to celebrate Paw-loween! In Kittentail Cove, Paw-loween is a super fun holiday! Shelly, Coral, and Angel can't wait to decorate jelly-o-lanterns, ...
List Price: $22
ISBN: 9780593588581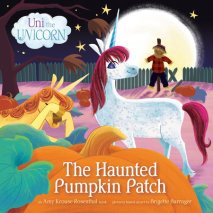 Uni the Unicorn is ready for Halloween! Celebrate the magic of believing with Uni the Unicorn! Uni is planting a pumpkin patch. But, uh oh! Uni's very first pumpkin gets squished! Uni's friend Goldie thinks she saw something spooky in the pumpki...
List Price: $22
ISBN: 9780593585528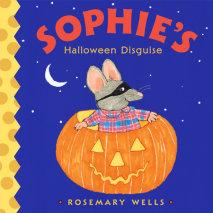 A new audiobook introduces irrepressible Sophie to a younger audience.On Halloween night, Sophie and Grover trade her wooly mammoth costume for his black widow spider disguise. They are sure Grandma won't know who they are. But when a giant squid ope...
List Price: $22
ISBN: 9780593396407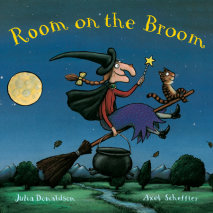 This fun family read-aloud is the perfect way to start Halloween celebrations and an ideal gift book. A sweet story of quick wits, friendship, and inclusivity from the creators of The Gruffalo! The witch and her cat are happily flying through the sky...
List Price: $22
ISBN: 9780593340684