Great Listening Library Audio Picks for Father's Day
5 Results
Download This List For Excel
Send Collection To Cart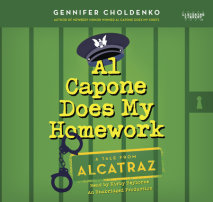 Alcatraz Island in the 1930s isn't the most normal place to grow up, but it's home for Moose Flanagan, his autistic sister, Natalie, and all the families of the guards. When Moose's dad gets promoted to Associate Warden, despite being an unlikely can...
List Price: $40
ISBN: 9780385361620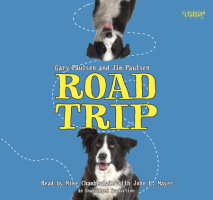 A summer adventure you'll never forget, from a beloved Newbery Honor winning author!Dad and Ben haven't been getting along lately, and Dad hopes a road trip to rescue a border collie will help them reconnect. But Ben is on to Dad's scheme, and he's g...
List Price: $27
ISBN: 9780385361453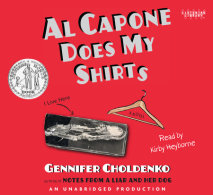 1935I want to be on Alcatraz like I want poison oak on my private parts. But apparently nobody cares, because now I'm Moose Flanagan, Alcatraz Island Boy–all so my sister can go to the Esther P. Marinoff School, where kids wear their clot...
List Price: $55
ISBN: 9780307582379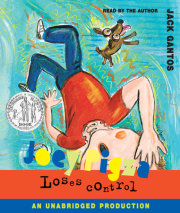 Joey Pigza really wants his six-week visit with his dad to count, to show him he's not as wired as he used to be, to show his dad how much he loves him. But Carter Pigza's not an easy guy to love. He's eager to make it up to Joey for past wrongs a...
List Price: $38
ISBN: 9781400086160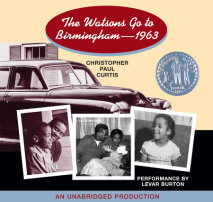 Enter the world of ten-year-old Kenny and his family, the "weird" Watsons of Flint, Michigan. When Mom and Dad decide to visit Grandma, the Watsons head off to Birmingham, Alabama, where they witness a tragic historic event.This "visit...fans the st...
List Price: $38
ISBN: 9780807217771