2018 ALSC Notable Children's Recordings
2 Results
The Notable Children's Recordings list includes recordings for children 14 years of age and younger of especially commendable quality that demonstrate respect for young people's intelligence and imagination; exhibit venturesome creativity; and reflect and encourage the interests of children and young adolescents in exemplary ways.
Download This List For Excel
Send Collection To Cart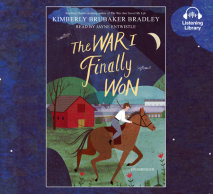 A New York Times bestsellerLike the classic heroines of Sarah, Plain and Tall, Little Women, and Anne of Green Gables, Ada is a fighter for the ages. Her triumphant World War II journey continues in this sequel to the Newbery Hono...
List Price: $55
ISBN: 9780525493631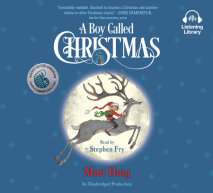 2018 Odyssey Honor 2018 ALSC Notable Children's RecordingBefore there was Santa Claus, there was a young boy who believed in the impossible. . . . Lemony Snicket meets Elf in this warmhearted Christmas caper.   Eleven-year-old N...
List Price: $30
ISBN: 9780735207813