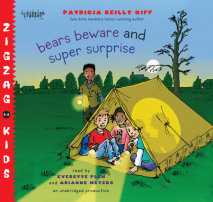 BEARS BEWAREMitchell really doesn't want to go camping with the other kids at the Zigzag Afternoon Center. Sleeping in the woods with creepy crawly things, coyotes, and bears? Yikes! But his best friend Habib is going, and it's Mitchell's birthday th...
List Price: $17
ISBN: 9780307745620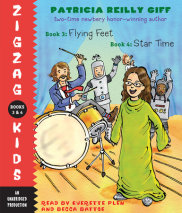 When Charlie hears that special buzz in his head, he knows it means one thing: an idea for a new invention. But Charlie's ideas tend to backfire—such as the flying feet that don't really fly. If only Charlie could make his inventions work, peop...
List Price: $21
ISBN: 9780307738745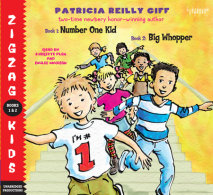 NUMBER ONE KIDThat's what Mitchell McCabe's favorite T-shirt says. He'd like to be Number One at the Zigzag Afternoon Center, where there are lots of fun activities to choose from: swimming, nature walks, field trips, art, even home...
List Price: $21
ISBN: 9780307738684