The Wingfeather Saga
6 Results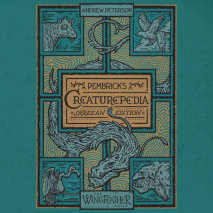 This detailed companion is essential to all who travel to the lands of Skree, and a must-have for all Wingfeather Saga fans. Now with all-new illustrations!Sketcher, adventurer, disguiser, and sneaker Ollister B. Pembrick roamed all of Skree with a s...
List Price: $28
ISBN: 9780593633007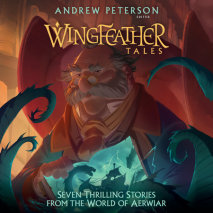 Return to the world of the Wingfeather Saga with Andrew Peterson and his all-star author friends. Immerse yourself in a land of bomnubbles and quarreling cousins, sea dragons and book publishers, thieves and Fangs and secret maps. Here within...
List Price: $69
ISBN: 9780593401613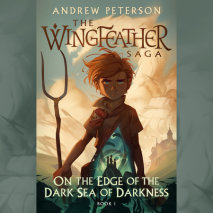 Once, in a cottage above the cliffs on the Dark Sea of Darkness, there lived three children and their trusty dog, Nugget.Janner Igiby, his brother, Tink, and their disabled sister, Leeli, are gifted children as all children are, loved well by a noble...
List Price: $56
ISBN: 9780593401538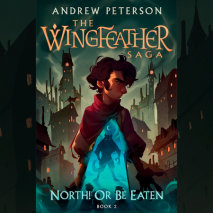 First they found themselves On the Edge of the Dark Sea of Darkness. Now they must make their way North! Or Be Eaten . . .Janner, Tink, and Leeli Igiby thought they were normal children with normal lives and a normal past. But now...
List Price: $75
ISBN: 9780593401552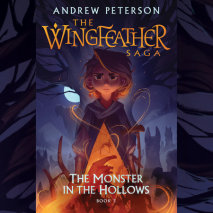 Things are about to go from bad to wolf in the howlingly entertaining third book of the Wingfeather Saga. Janner, Tink, and Leeli Igiby, the Lost Jewels of Anniera, are hiding from Gnag the Nameless in the Green Hollows, one of the few places in the ...
List Price: $63
ISBN: 9780593401576
Our intrepid heroes are caught in the middle of an epic showdown between good and evil in the fourth and final novel of the Wingfeather Saga. All winter long, people in the Green Hollows have prepared for a final battle with Gnag the Nameless and the...
List Price: $75
ISBN: 9780593401590