The Old Kingdom
5 Results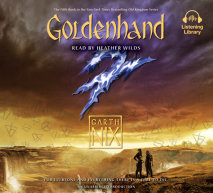 The long-awaited fifth installment in Garth Nix's New York Times bestselling Old Kingdom series, for readers who enjoy series by Rae Carson, Kristin Cashore, Scott Westerfeld, and Cassandra Clare.Goldenhand takes place six months...
List Price: $69
ISBN: 9780739368374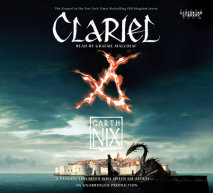 The long-awaited fourth audiobook in the New York Times bestselling Old Kingdom series by Garth Nix.Award-winning author Garth Nix returns to the Old Kingdom with a thrilling prequel complete with dark magic, royalty, dangerous action, a st...
List Price: $75
ISBN: 9780739368336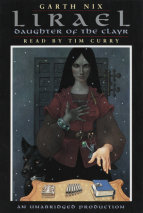 WHO IS LIRAEL?Lirael has never felt like a true daughter of the Clayr. Abandoned by her mother, ignorant of her father's identity, Lirael resembles no one else in her large extended family living in the Clayr's Glacier. She doesn't ...
List Price: $68
ISBN: 9780739360811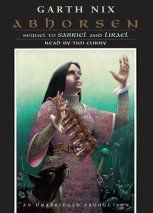 Before she went to join Sam and Mogget downstairs, Lirael paused for a moment to look at herself in the tall silver mirror that hung on the wall of her room. The image that faced her bore little resemblance to the Second Assistant Librarian of the Cl...
List Price: $55.25
ISBN: 9780739360828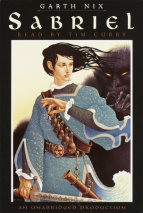 A tale of dark secrets, deep love, and dangerous magic!Since childhood, Sabriel has lived outside the walls of the Old Kingdom, away from the random power of Free Magic, and away from the Dead who refuse to stay dead. But now her father, the Charter...
List Price: $59.50
ISBN: 9780739329771